When it comes to kayak weight, you would think 'the lighter, the better', right?
This is true in the sense that you will want to go kayaking more often if you've got something really nice and light, that's easy to get to and from the water. 
But… there are other factors that are affected by the kayak's weight. Read on to get a good understanding of how kayak weight affects performance, capacity and size.
The AdvancedFrame Ultralite Kayak is only 8kgs – a really lightweight kayak.
The AdvancedFrame Sport Kayak is almost the same kayak but it's 11.5kgs.
For some reason, being heavier it's able to maintain better rigidity. So the AdvancedFrame Sport Kayak paddles faster and goes a bit straighter than the AdvancedFrame Ultralite Kayak and that generally rings true across the range.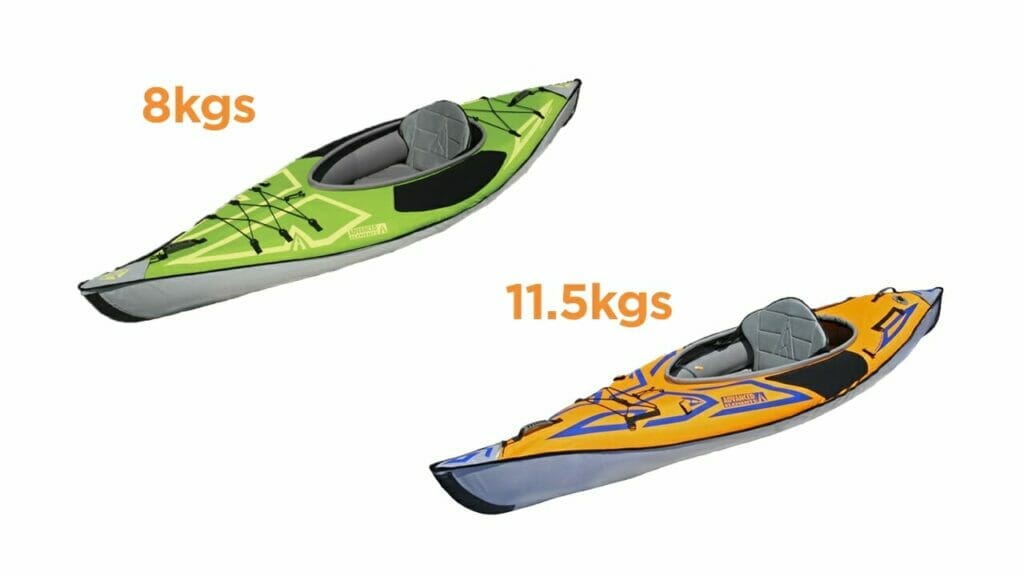 There's a bit of an exception with the AirFusion EVO – it's only 14.5kgs but it goes quite fast and quite straight in the water because it has an aluminium rib frame structure to give it rigidity.
But generally speaking, the heavier kayak is, the better it's going to actually perform in terms of maintaining rigidity, tracking a bit straighter, going a bit faster.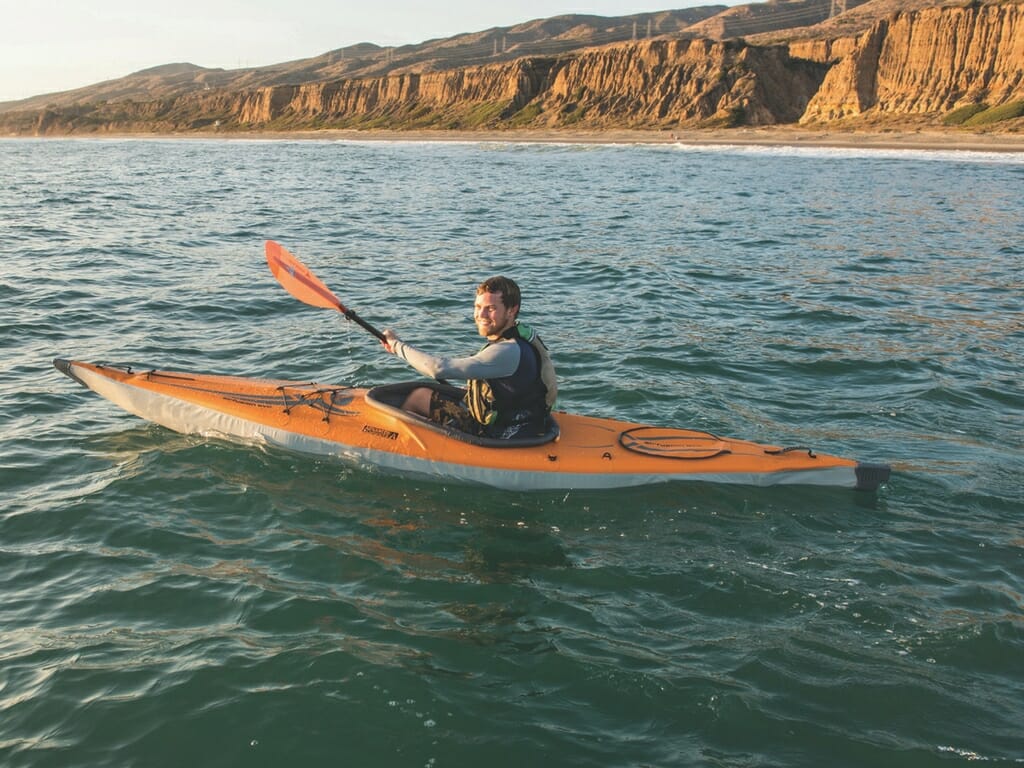 When you take the kayak weight down in the scale filter, we lose most of our tandem kayaks because the smaller a kayak, is the lighter it is,  and the less able it is to hold enough air to give you that capacity.
So if you're 100kg plus and you're taking a 20kg dog and you're going overnight camping, you need something like the AdvancedFrame Expedition Elite Kayak with its 200kg plus capacity. But… this kayak is 19kg – it's not a lightweight kayak!
It might be lighter than most hard shells but it's not a lightweight inflatable kayak.
If you want something with the durability and the rigidity and the capacity the Expedition Elite is what you need to get – something that's a bit heavier.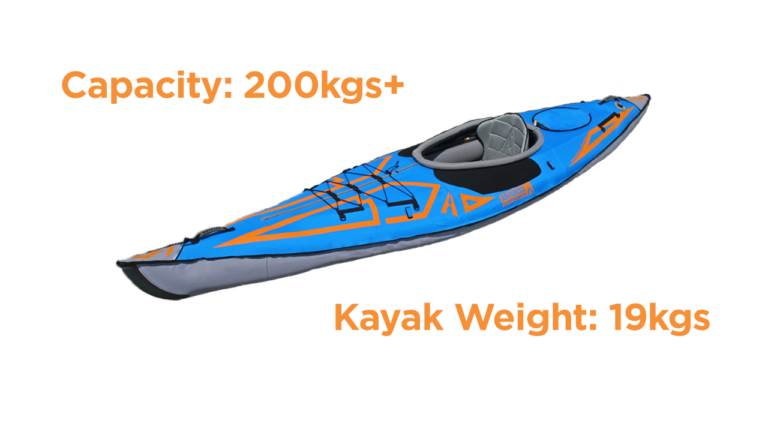 Convertible Tandem Kayaks vs Solo Kayaks
A lot of people ask about the performance of the AdvancedFrame Convertible Elite Kayak and the AdvancedFrame Convertible Kayak when paddling solo and their idea is "I'll get a tandem kayak and I can paddle it solo when it's just me, and then if I want to bring a friend, I'll have a tandem kayak."
The truth is that the performance of the kayak solo is great. It's heavier, so it takes more effort to get the momentum going, but once it's going, the glide is lovely.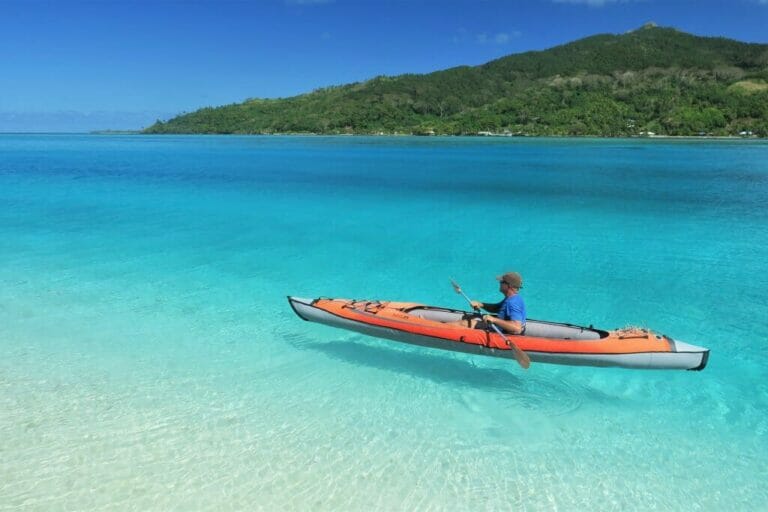 That's not the issue. The question is, do you really want to set up a 24kg kayak and carry it down to the water by yourself when you're going solo? It's not impossible and we have lots of customers that do it but think about whether that's right for you.
My suggestion is always get a solo if you are going to be paddling on your own sometimes.
If you want to go kayaking with people you can join a kayaking group or get someone else to hire a kayak or borrow a kayak (or even better come back to me and buy one) and that's how you can make it a social activity, but still something easy and enjoyable for you.
Best-Selling Lightweight Solo Kayaks