In stock in our Brisbane warehouse - ships within 1-2 business days.



12 month warranty
Paddle & Pump Sold Separately
Paddle & Pump Sold Separately
Frequently Bought Together
The Turbo-Charged AdvancedFrame Convertible Elite Kayak
Goes like a rocket with two people paddling

Wonderfully comfortable with raised bum pads and inflatable lumbar support

Stable - great for beginners, dogs, kids and fishing

Spacious and sturdy - load up with gear

Versatile - open cockpit or closed cockpit with spray skirts

Convertible - can be paddled solo or tandem

Quick and easy to set up

Durable and reliable
The AdvancedFrame Convertible Elite is Easy to Paddle Straight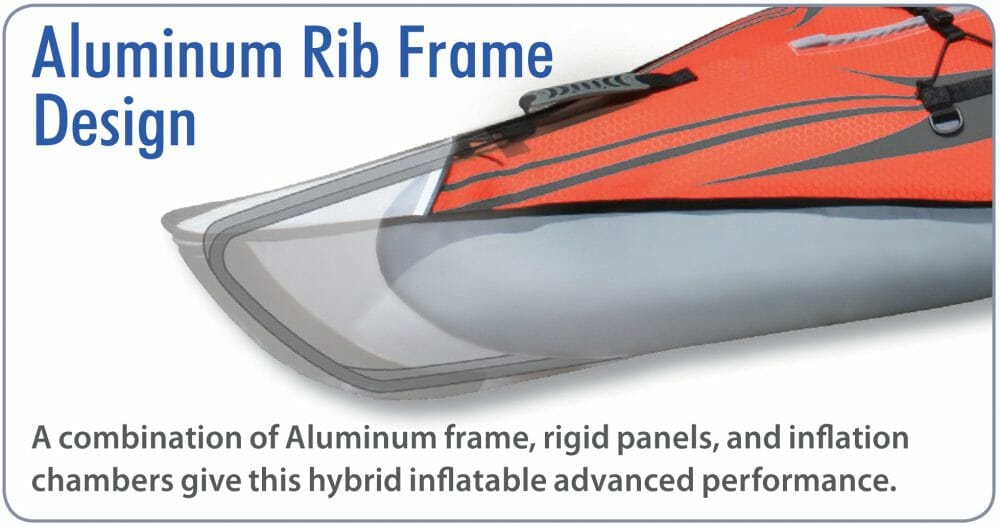 Glide straight with the patented AdvancedFrame design – no waggling when you paddle.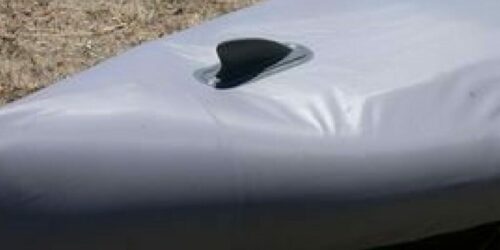 The Built in fin is another feature to help you paddle straight.
Drop-Stitch Performance Enhancement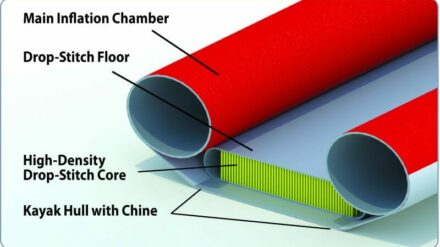 The Drop-Stitch floor comes as standard with the AdvancedFrame Convertible Elite.
It makes the kayak go faster and straighter, and is also extremely durable – great for dogs or fishing.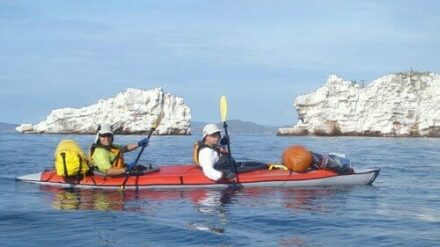 At 4.6m, the AdvancedFrame Convertible Elite is one of the longest, and therefore fastest inflatable kayaks on the market.
It also has a capacity of 249kg, so you can really load it up with gear, kids and/or dogs.
Paddle the AdvancedFrame Convertible Elite Solo or Tandem: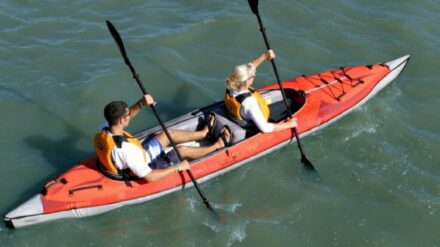 Unlike most tandem kayaks, the AdvancedFrame Convertible Elite Kayak has plenty of leg room for BOTH paddlers, which means less arguments!
Most kayaks over 4m are classed as 3-seaters, but Advanced Elements have kept this one as a spacious tandem kayak.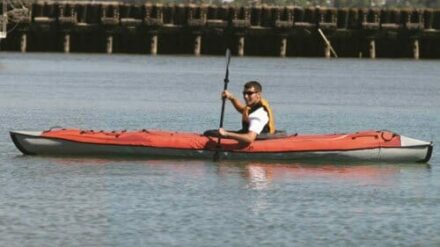 The solo seating position means you are perfectly balanced in the kayak – no drag and no wag.
Changing between tandem and solo is simply a matter of where you clip the seats in – super easy!
Versatile – Quickly Converts for Open Ocean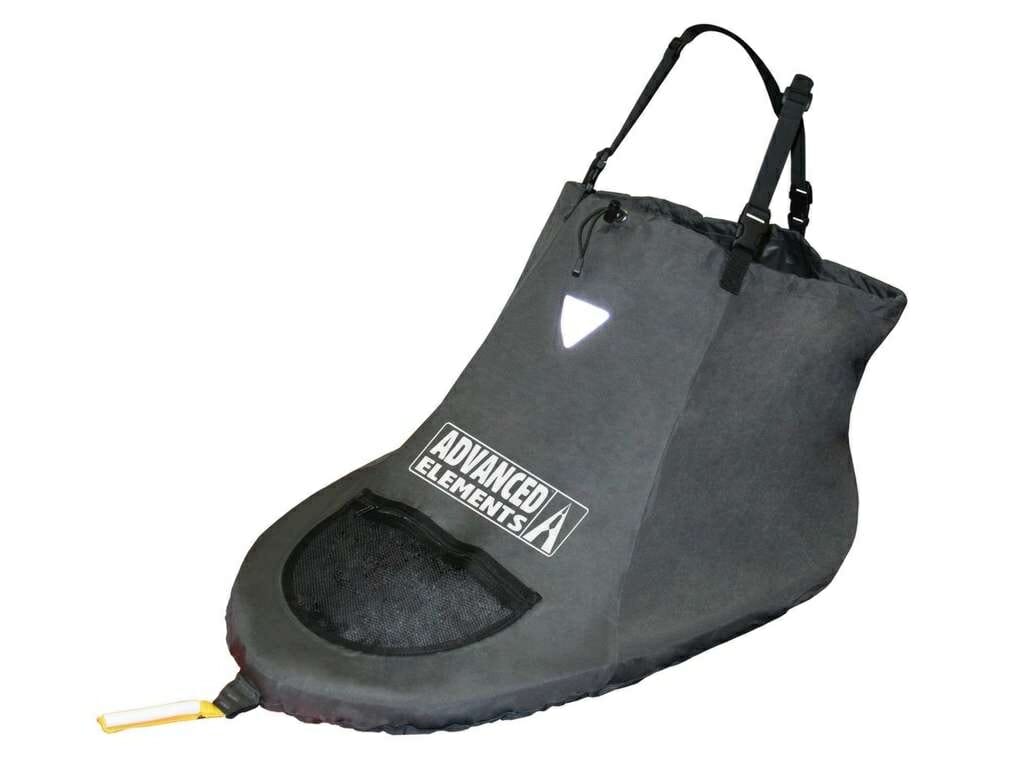 The optional Advanced Elements Double Deck Conversion and Single Deck Conversion allow you to stay dry with the inflatable coaming and optional skirt.
The spray skirt is great news for those adventurous souls who want to paddle the open ocean.
It is also a great accessory for paddling in winter.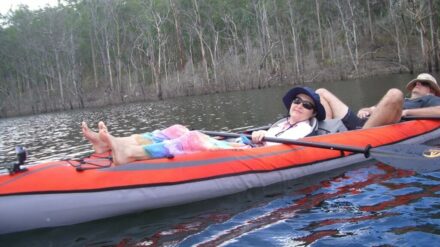 With the inflatable lumbar cushion in the seat supporting your back, you can paddle for hours.
The AdvancedFrame Convertible Elite has a low centre of gravity and a flat hull for effortless stability. This saves your strength and allows you to relax and enjoy the ride.
Quality Design & Manufacturing
Advanced Elements have designed the AdvancedFrame Convertible Elite to be wonderfully durable and safe.
With multiple air chambers, multiple layers covering the main chambers and the extra-tough PVC tarpaulin on the hull, you don't really have to worry about punctures.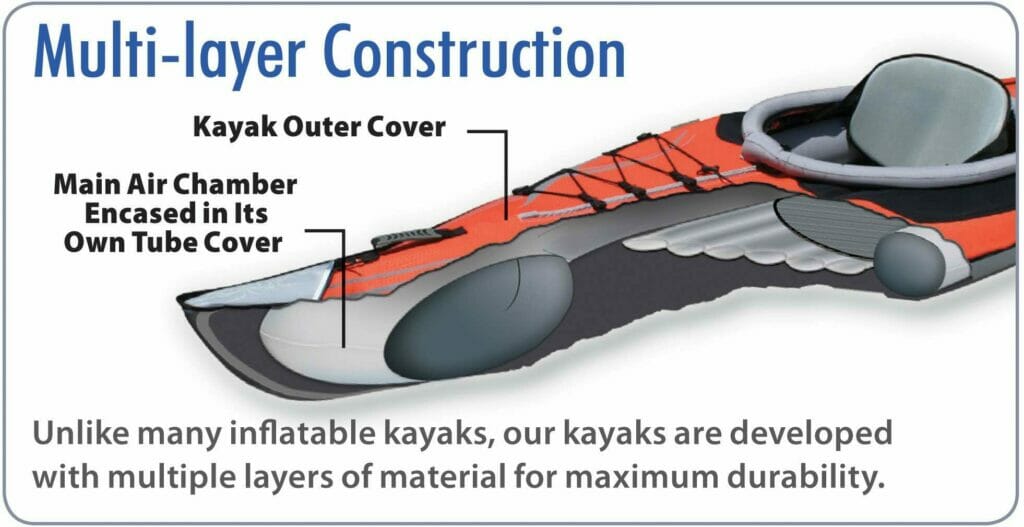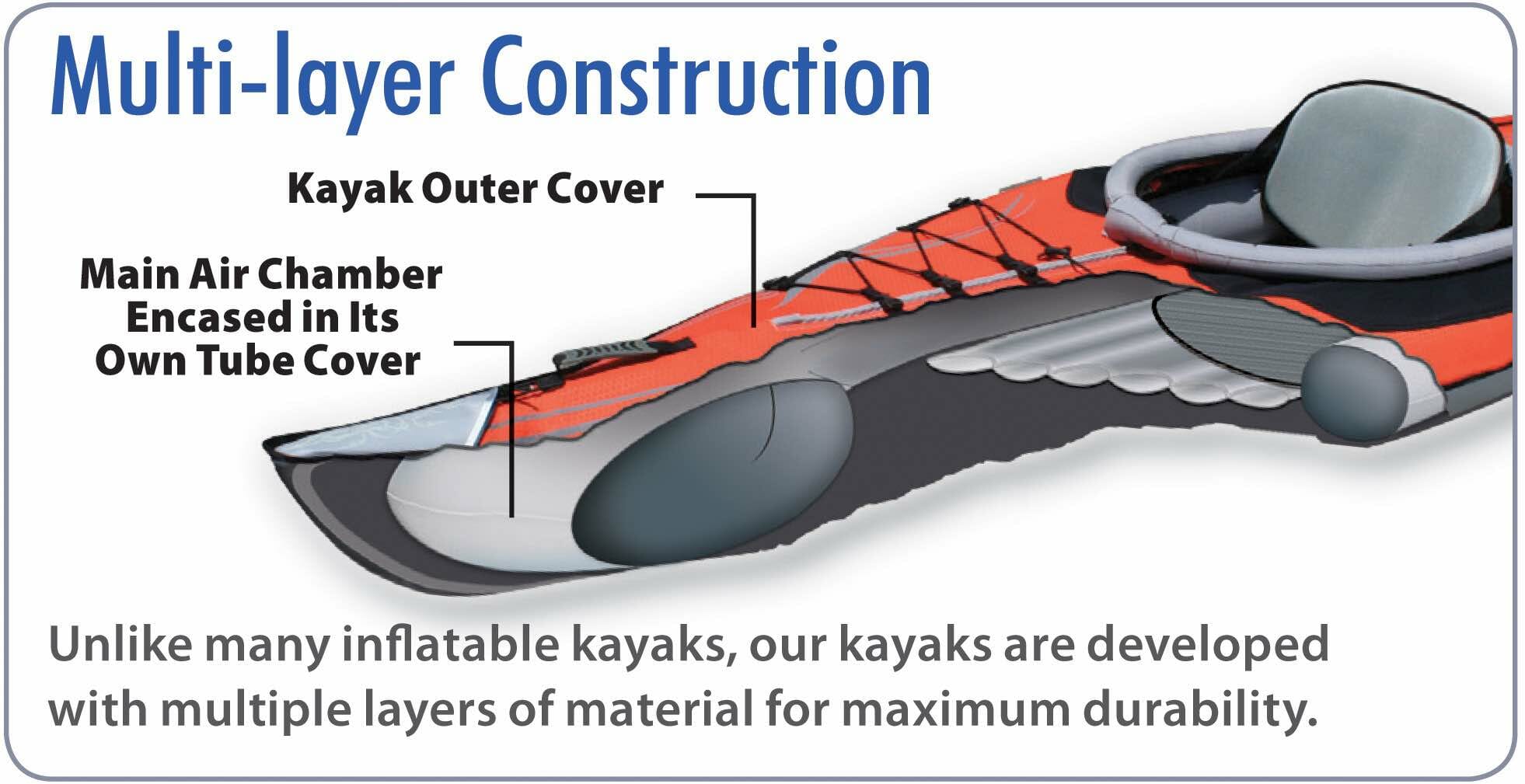 Multi-layer material design for protection of the inner tubes – there is very little risk of puncture.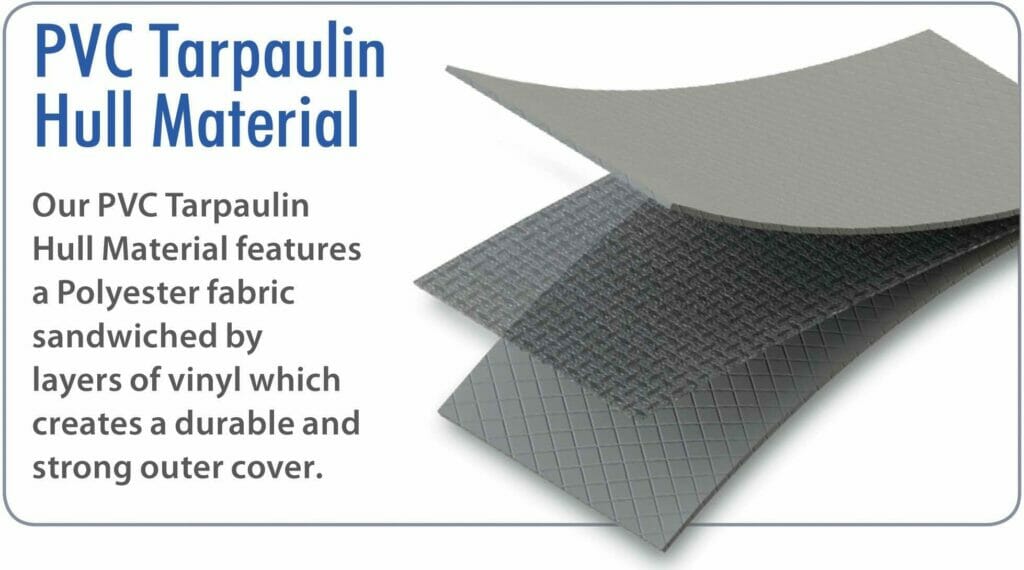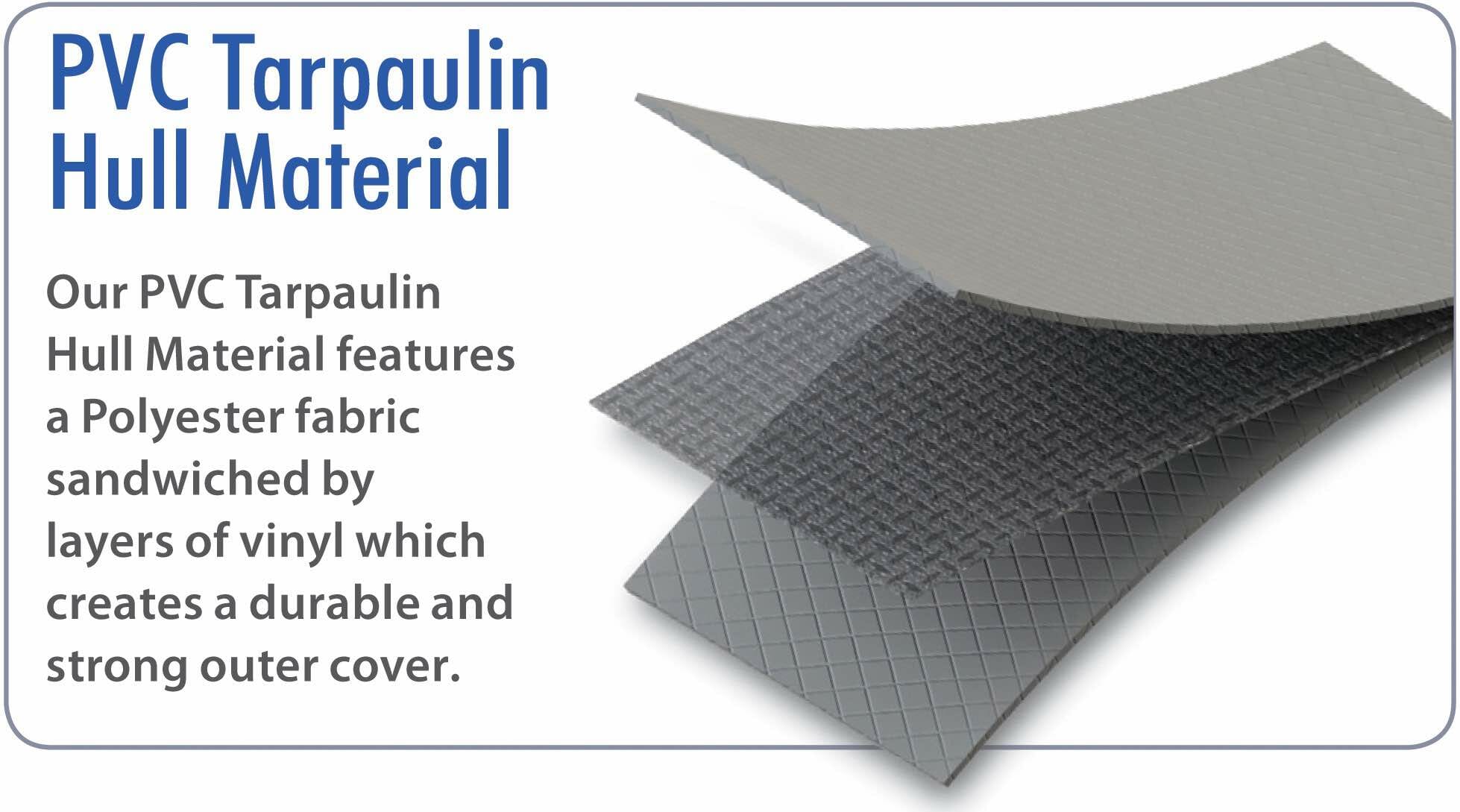 Durable triple layer PVC tarpaulin hull also means you don't have to worry about damage on rocks.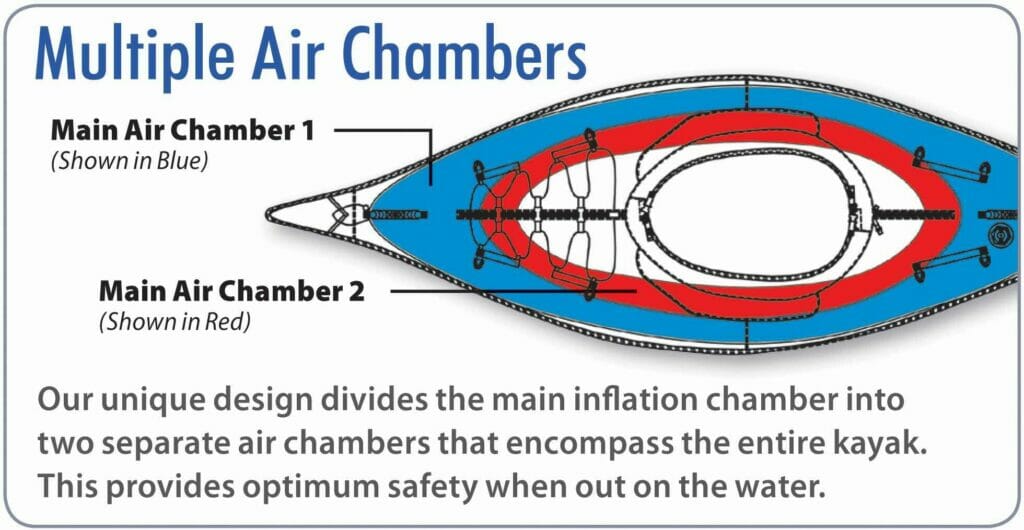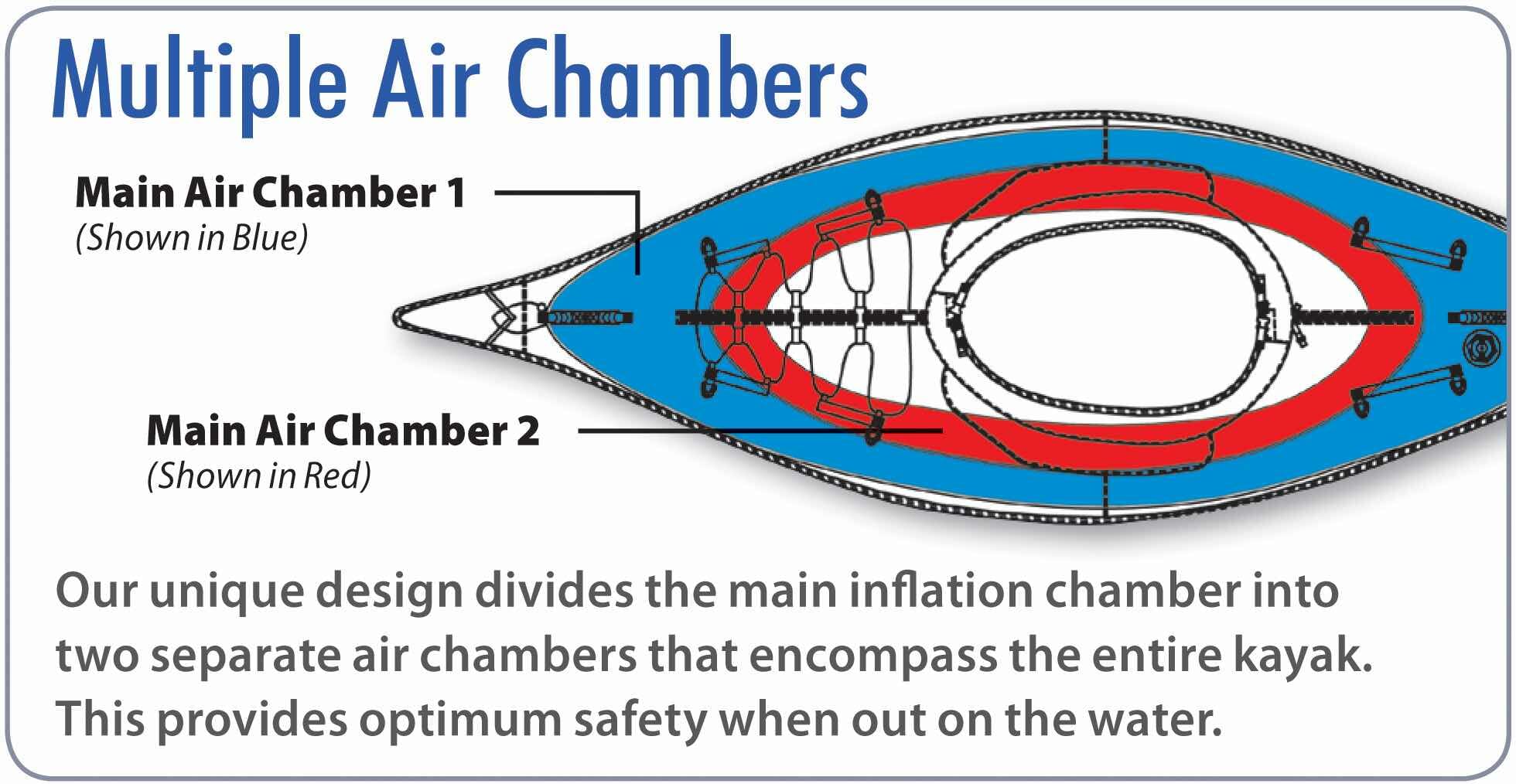 The dual main air chambers are great for safety, because if one chamber of the inner tube fails, the other will still function.
Length: 15′ (4.57m)

Weight: 56 lbs (23.6 kg)

Colour: Red/Grey

Brand: Advanced Elements

Lakes, Bays, Inland Waterways: Yes

Coastal/Open Water: Yes

Self-bailing: No

Width: 32" (81 cm)
Maximum Capacity: 550 lbs (249 kg)

Max. Paddler Height: Tandem - 6'2", Solo unlimited

Deflated and Packed Dimensions: 31″ x 21″ x 13″ (91cm x 53cm x 33cm)

Warranty Period: 12 Months

River Class: II

Compatible with Rudder Kit: Yes

Set-up Time: 8 minutes
AdvancedFrame Convertible Elite Kayak FAQs
The seat (included) has a stiff, high back, which gives you excellent support, IF you get the angle right.
High Back Kayak Seat in the Advanced Elements Kayaks
The seat includes an inflatable cushion for extra lumbar support – you can blow it up as you are paddling via a tube with a mouth piece.
You can purchase the optional inflatable foot brace for the front paddler, which adds to your comfort by supporting your lower back as you paddle.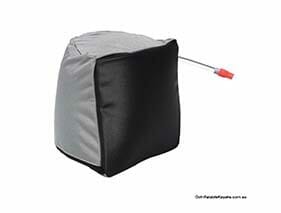 There is a foot brace for the rear paddler included. Note that this works by having the brace push up against the seat back of the front paddler. You will need to adjust the seat straps to get yourselves in the right position for this to work.
The AdvancedFrame Convertible Elite kayak comes with a foot brace for the rear paddler, and you can buy the inflatable foot brace for the front paddler. A lot of paddlers swear by foot braces for encouraging good paddling technique and for supporting the lower back.
If you want to paddle it solo and you want foot support, you will need to purchase the Adjustable Foot Pegs.
The AdvancedFrame Convertible Elite kayak has very good back support – the seat back is high and stiff with adjustable straps to get the angle right. It also includes inflatable lumbar support.
How to use the AdvancedFrame Convertible Elite Kayak
• Drop-stitch Floor
• Duffel Bag w/ removable shoulder straps
• 2 High-back Lumbar Seats
• Repair Kit
• Owner's Manual
Any double bladed kayak paddle will work, but I would strongly suggest getting a LONG one, so you can easily get over the side tubes. Ours start at 230cm.
Pretty well any pump on the market capable of 2 PSI will work, but I would strongly suggest you purchase our Double Action Hand Pump with Gauge because it has all the right adapters and comes with a 12 month warranty.