Want to get into kayaking, but not sure how to choose a kayak for beginners? Just look for these key features and you will have years of fun!
Imagine this – your back is aching, your bum is numb, you have blisters on your hands, you're wet from falling in the water and even though your arms and shoulders are super tired with the effort of paddling, you don't seem to be getting anywhere!
Sadly, kayaking for beginners can be a terrible experience, because they don't have the right kayak. This is such a shame because they lose interest in what might have become a passion.
Kayaking should be a wonderful experience right from the start, not a struggle. If you are a beginner, let me help you get the right kayak!
If you want kayaking for beginners to be fun and easy (as it should be), here are the most important features to look for in a kayak:
You might think all kayaks are designed to go straight, but believe me, that's not the case! Some kayaks are specifically designed to turn easily, such as whitewater kayaks, and this makes them no good at going in a straight line. Some kayaks are just poorly designed and spin in circles with each stroke and it is VERY annoying, even for an experienced paddler.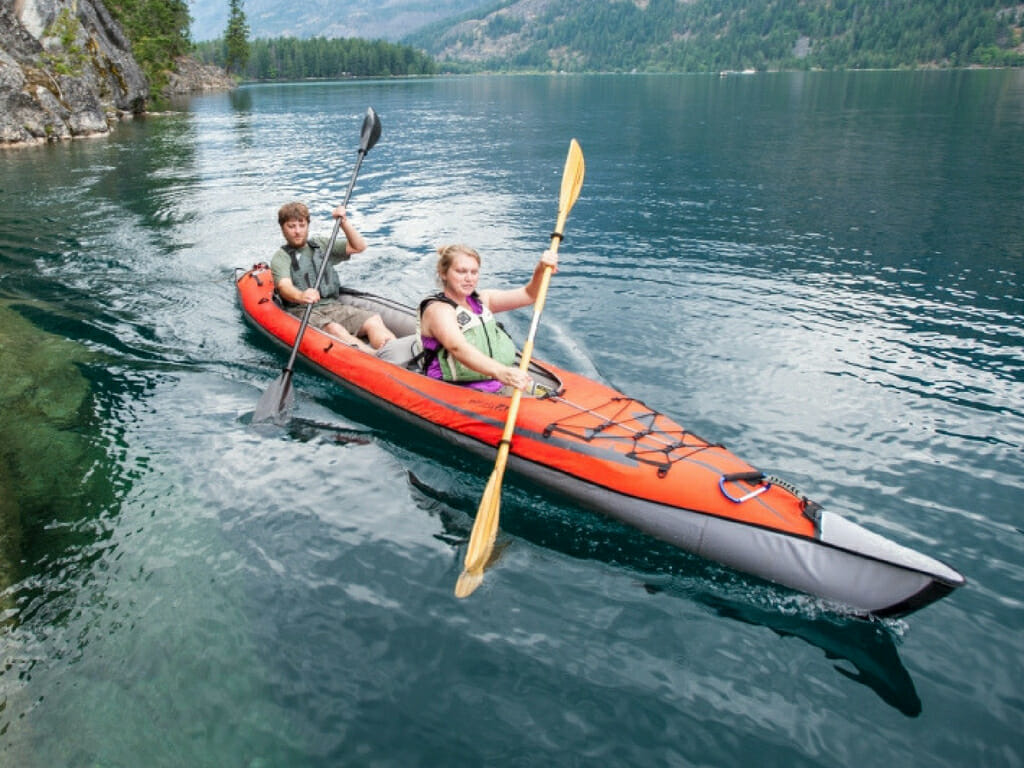 Kayaking for beginners can be a bit of a shock to the system, physically speaking. When you first start out, you are going to be waking up some muscles that have been sleeping for a while. It is important to take lots of breaks. A nice cushy seat with a supportive back will allow you to relax properly during your breaks. You can sit back and take in the beauty of your surroundings.
Quick And Easy To Get Going
As a beginner, it's a good idea to start out with some short trips until you know what you are capable of. In that case, you don't want a kayak that is a lot of hassle to get out on the water. If you are only going to be paddling for 30 minutes you want to be out on the water with 5 minutes set up time.