[vc_row][vc_column][vc_column_text]Ross (who just turned 80!!!) recently emailed me some pics with this brief message:
"Here's some shots from my trip camping and kayaking down the Murrumbidgee River in May. It started with two daughters, six grandsons and three kayaks on Lake Burley Griffin in Canberra. Then down the river to South Australia."
So casually put!
I'm no expert on Australian rivers, but I know that from Canberra to South Australia is a LONG WAY…
I gave Ross a call to discuss his trip and here is the summary:
There were many, many spots to go kayaking on the Murrumbidgee River. Ross said the road doesn't always follow the river, but that didn't matter, he found plenty of launch spots. They varied in access from sandy beaches to muddy banks, but either way, the paddling was excellent.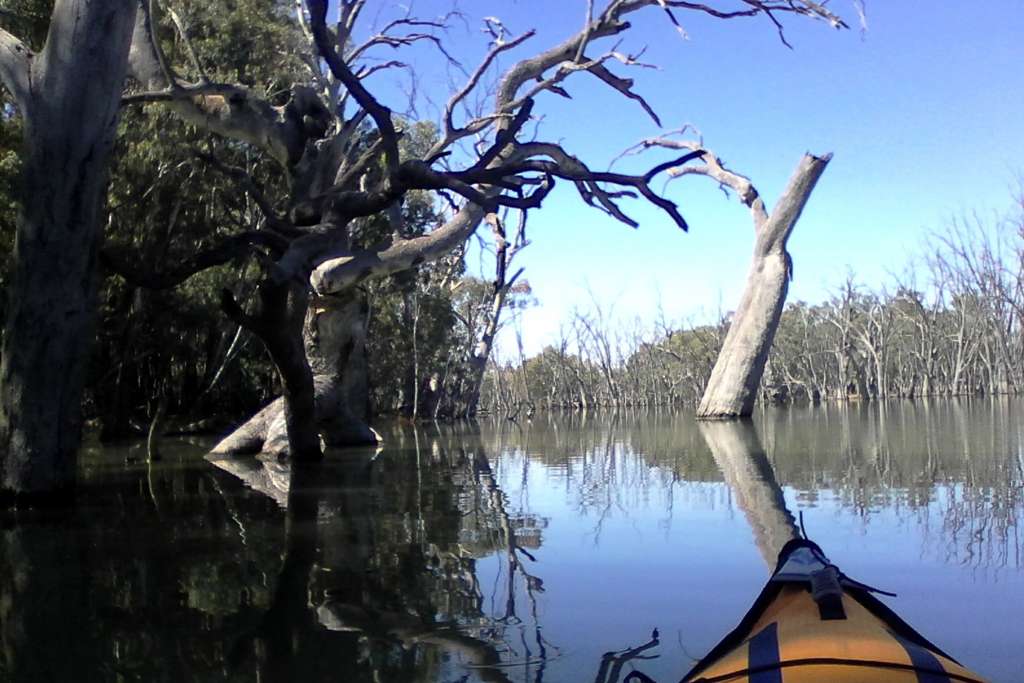 The whole journey started with a visit to the kids and grand kids for some kayaking on Lake Burleigh Griffin: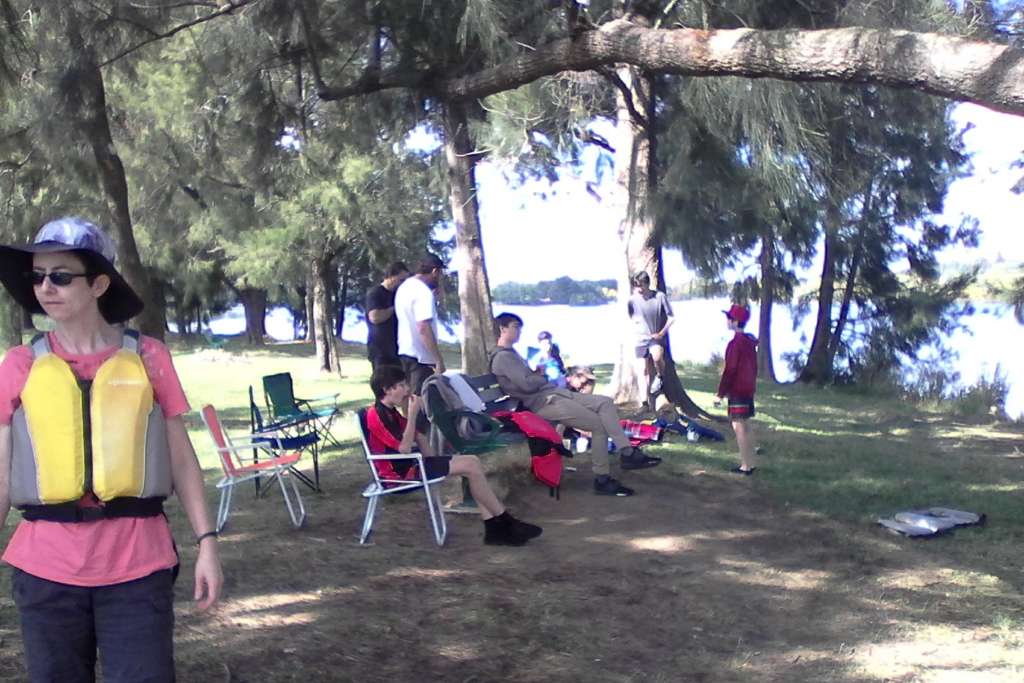 Ross came across another group of campers kayaking on the Murrumbidgee River at this beach near Darlington Point.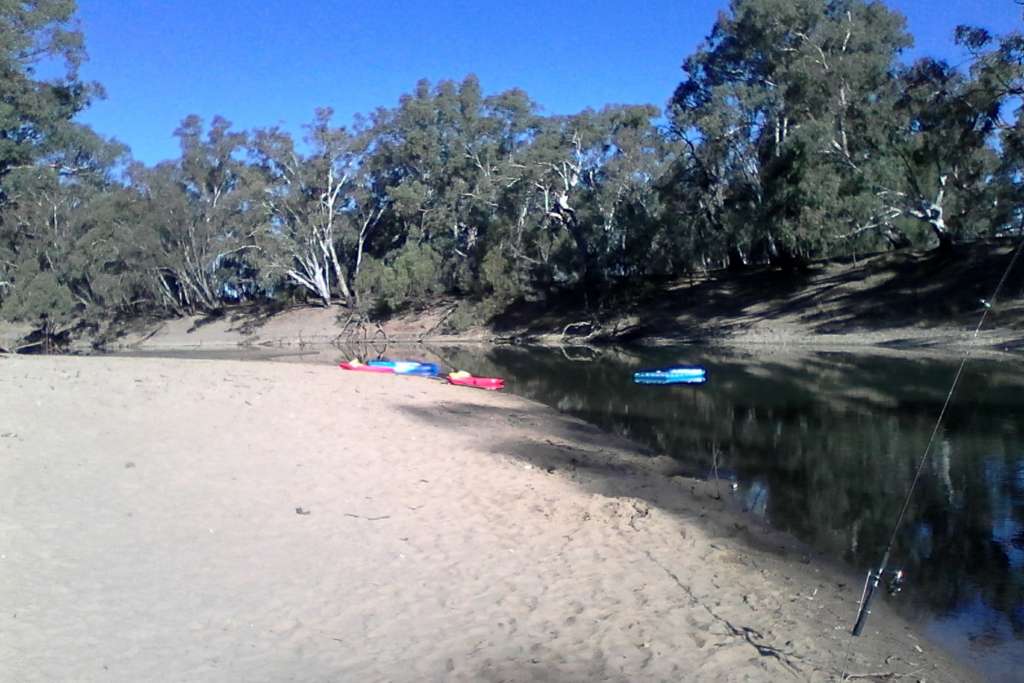 This beautiful sunset was taken from the Murray river near Waikerie, South Australia.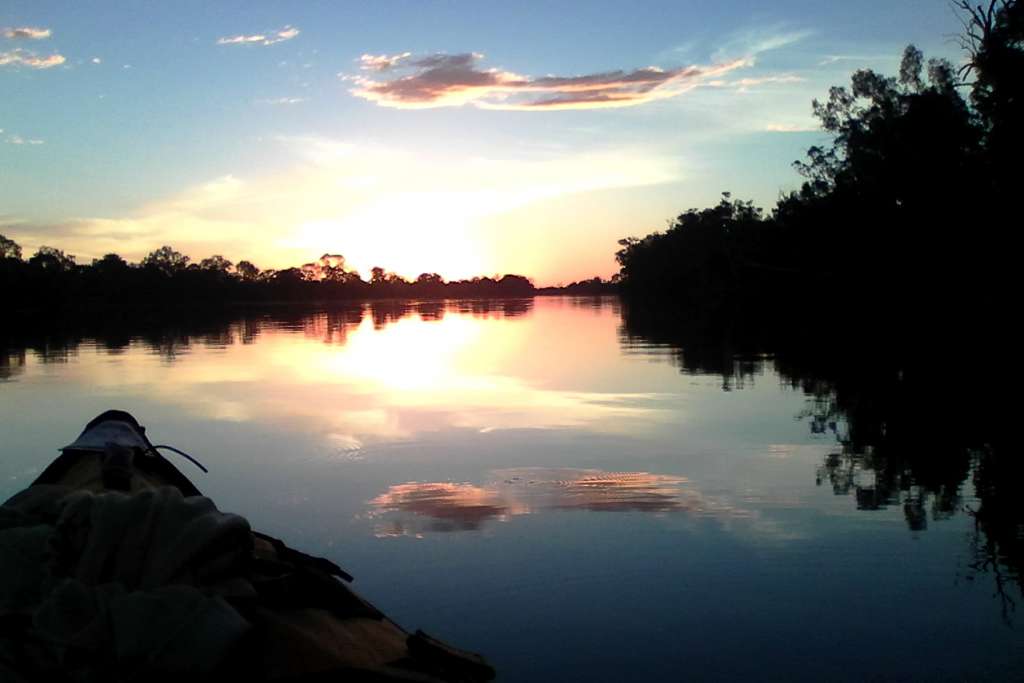 Ross joined the Murray and kept going into South Australia – he said there was heaps more down the Murray to see!
Camping and Kayaking on the Murrumbidgee River
If you want to go camping and kayaking on the Murrumbidgee River, here are the details:
The Murrumbidgee River is very long… it starts in the Snowy Mountains in NSW, passes through Canberra, ACT and then heads west until it joins the mighty Murray River at Boundary Bend, NSW – a 900km journey.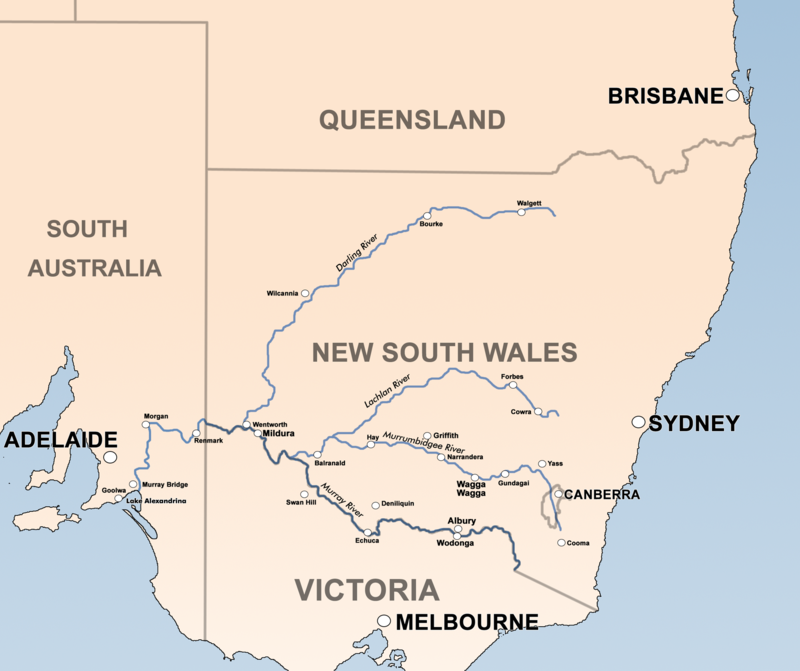 Ross was camping with his modified Kia van – this picture is from Yanga National Park near Balranald, NSW. The AdvancedFrame Sport inflatable kayak is nice and compact, perfect for this kind of travelling.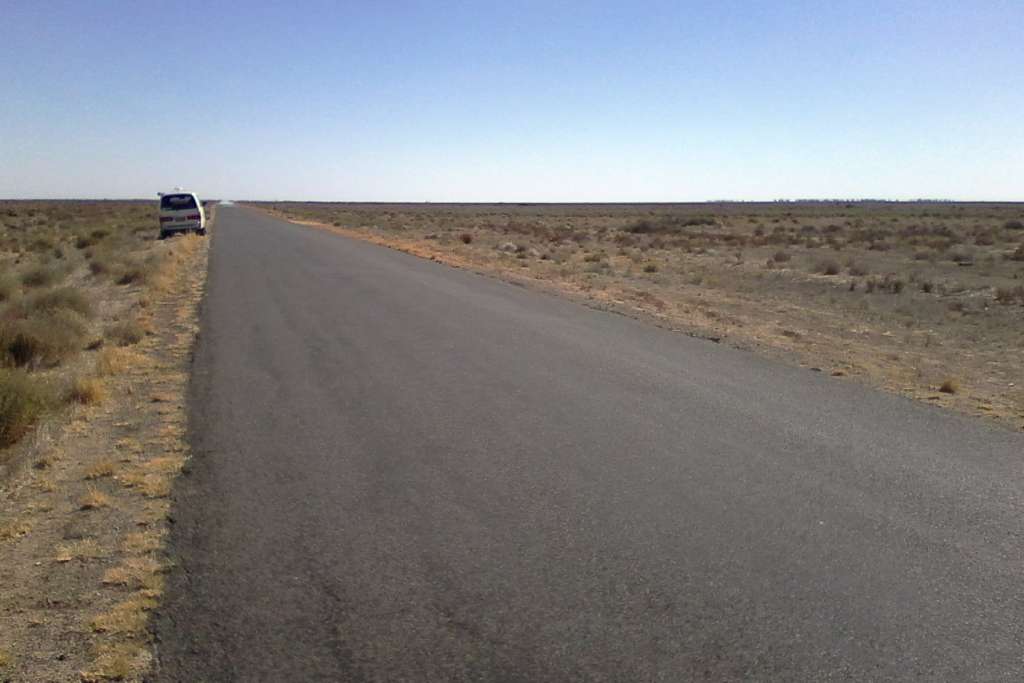 The AdvancedFrame Sport inflatable kayak is perfect for Ross because:
It's a super-lightweight kayak for a senior
It's nice and compact – a great kayak for travelling
The high-backed seat is very comfortable and supportive for his 80-year old back
It's very durable – he didn't have to worry about submerged obstacles in creeks
It's a delight to paddle! Cuts through the water with a wonderful glide.
BUT, it might not be the right kayak for you.
It's a lot of money down the drain if you get the wrong model, so it's worth asking for my advice!
Click HERE to get your FREE personalised kayak recommendation
About Oz Inflatable Kayaks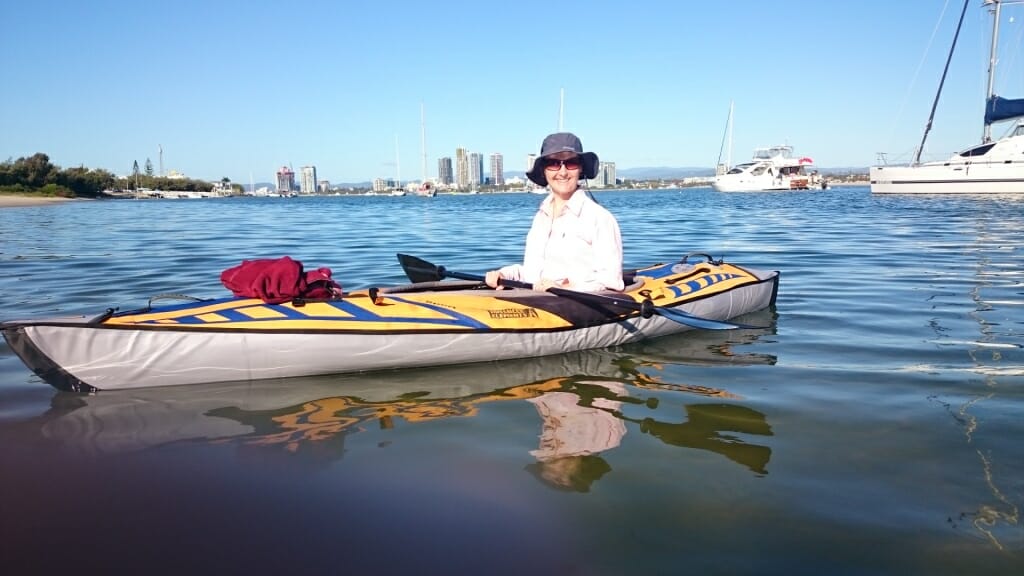 Hi, my name is Emily and over a decade ago I thought to myself "gee, I would really love to go kayaking … if only I had a big strong butler to help me get a kayak on and off roof racks. Oh, and several thousand dollars for the kayak and the roof racks (not to mention the cost of the butler)".
To find a way to go paddling without a heavy hard-shell kayak, I started looking into inflatable kayaks. But I did NOT want a pool toy.
The Advanced Elements range of inflatable kayaks really blew me away (excuse the terrible pun).
I realised that the quality was not just about durability, it also meant that the kayaks were comfortable and easy to paddle straight and fast.
It just so happens that I was also looking for a business opportunity at the same time…
Nowadays I specialise (and delight) in selling Advanced Elements inflatables to all kinds of people in Australia.
I know the range so well that I do personalised recommendation videos to help people choose the right kayak.
It's a no-obligation service that I enjoy doing AND it helps me in the long run because my customers that get a recommendation get the right kayak, first time. They are HAPPY customers!
So if you are even vaguely thinking about kayaking, get in touch or get your FREE personalised kayak recommendation now.
Click HERE to get your FREE personalised kayak recommendation
Enjoyed this story about Ross camping and kayaking on the Murrumbidgee River?
Click here to read more kayaking adventures![/vc_column_text][/vc_column][/vc_row]