In stock in our Brisbane warehouse - ships within 1-2 business days.


Qualifies for Free Shipping
 12 month warranty

10 Minutes of Running Water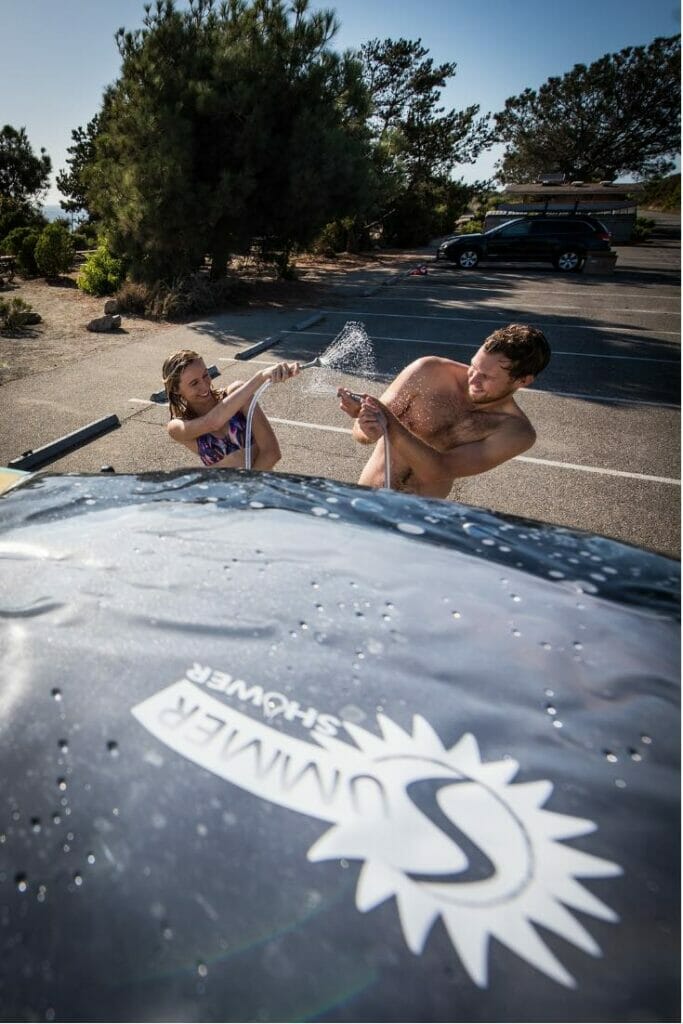 The 38L Extra-large Roof-top Solar Shower gives you a whopping 10 minutes of 'shower time'.
This is enough for 4-6 people to have a quick shower, or 2 people to have a nice, long shower.
The dual hoses mean you can both have a shower at the same. Or, you can use one hose for showering and one hose for your camp kitchen.
This solar shower is ideal for use with caravans and RVs.
Insulated - Gets Hot Quicker and Stays Hot Longer
No more goose bumps!
Most solar camp shower bags have only 1 layer of PVC on each side.
With our 4-layer design, the foam layer insulates the hot water to prevent heat loss.
This means your shower can get much hotter, much faster than a regular shower, and stay hot longer. No more waiting around for ages at the end of a long and dirty day, just to shiver through a lukewarm shower!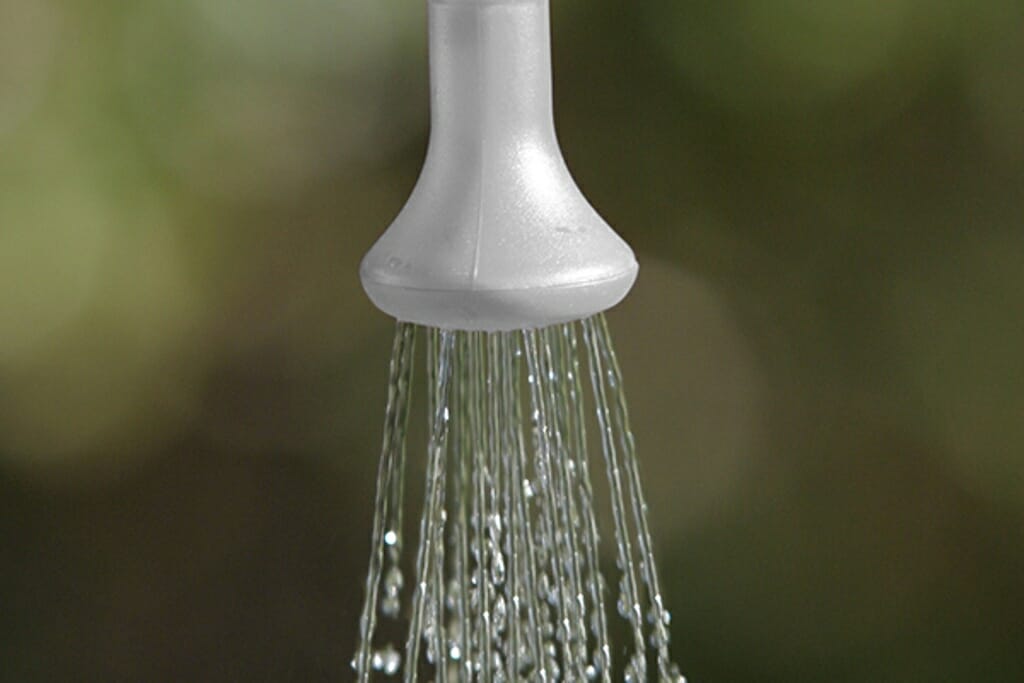 The shower head is easy to turn on and off one-handed.
No fiddling around trying to get the water back on, getting soap in your eyes and getting cold!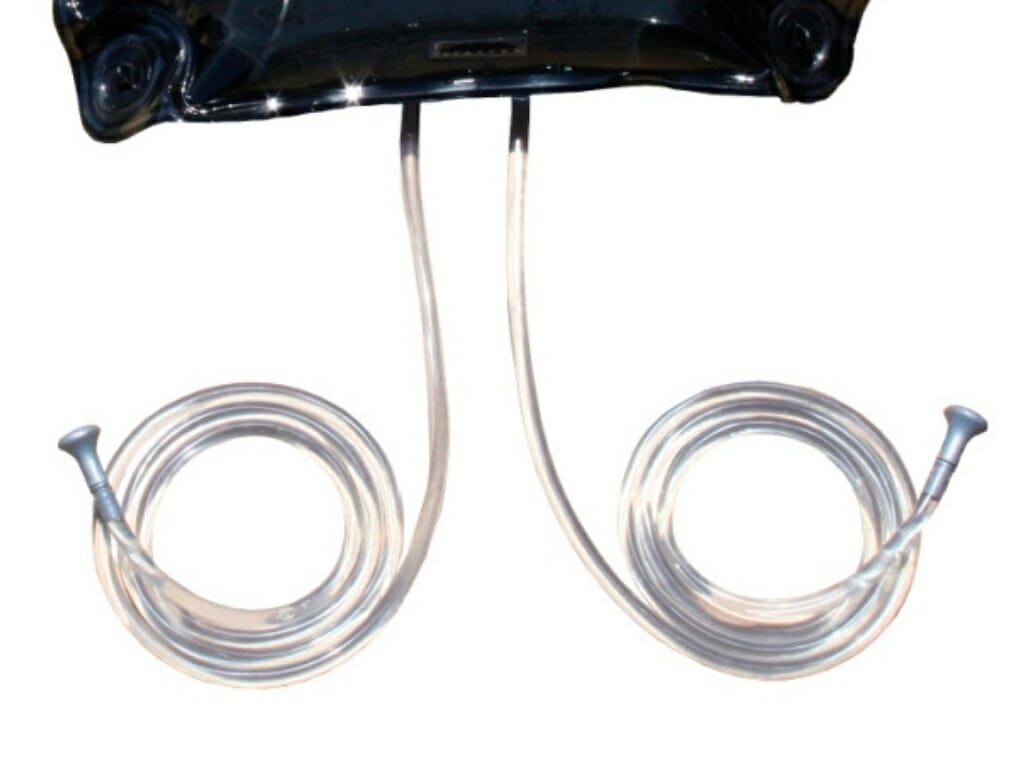 Want to shower together?
Or use one hose for the shower and the other for doing the dishes?
The two separate hoses allow you to use your hot water however you choose!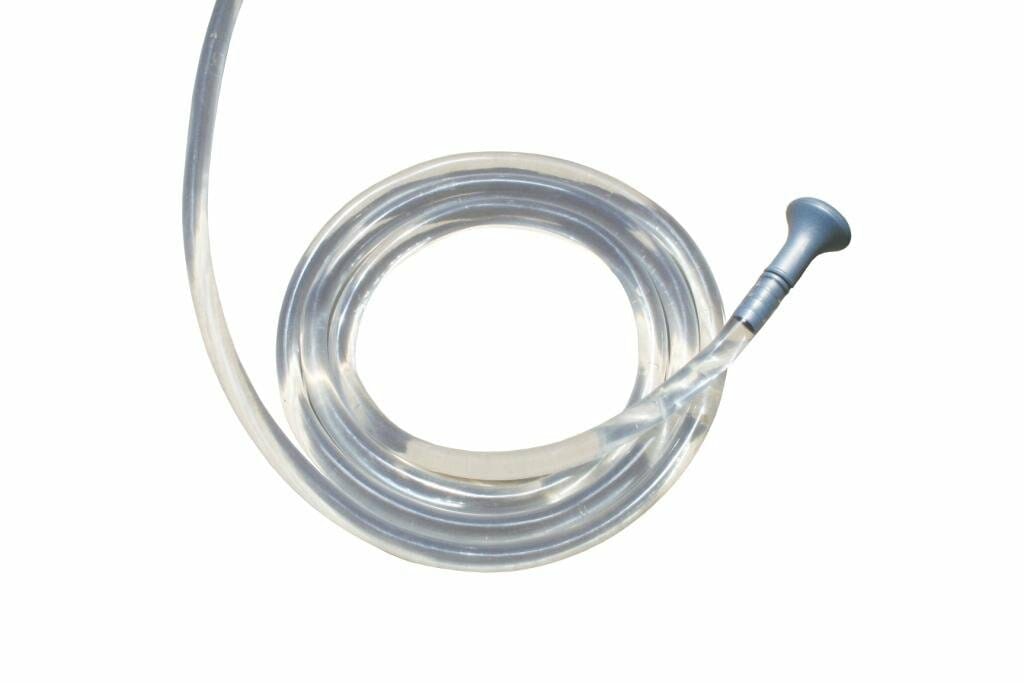 The two hoses are extra-long, so you can use the shower wherever you want. You may want to wind the hose inside your van, or set up the Summer Shower Enclosure next to your vehicle.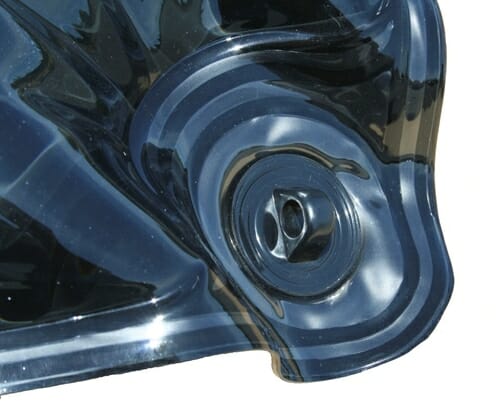 All 4 corners of the roof-top solar shower have sturdy grommets so you can tie it down.
Cheap showers struggle to hold together at the seams under the weight of the water when they are full. The high quality seams of the roof-top solar shower are very reliable – it will give you years of hot showers.
Note that the 38L extra-large roof-top solar shower is designed to be laid flat on a high surface, such as a vehicle. It is NOT designed to be hung.
The Summer Shower products all come with a 12 month manufacturers warranty from Advanced Elements
This thing is huge! The hoses are very long. I love it that I don't have to wait for the water to dribble to where I need it. I just point the hose where I need the water. The shut off valve at the end of the hose is great too. You don't have to get the hose higher than the bag to stop the flow of water. The temp reading is very good. No guessing the water temp. These days we have it very easy for camping 🙂
Used this shower extensively for dish washing and showering over a few years. It was on the roof of my home made camper for a year or two and recently rode the roof of our vehicle over 10,000 miles. It fell off the roof while full of water on a long hill climb because I improperly secured it, and ripped the hoses off the body. I fixed it with epoxy and not a leak since. It is made to go the distance on long trips. I couldn't believe that when 80lbs of water hit the cobblestones, it didn't explode. Super tough.
Practical and Easy to Use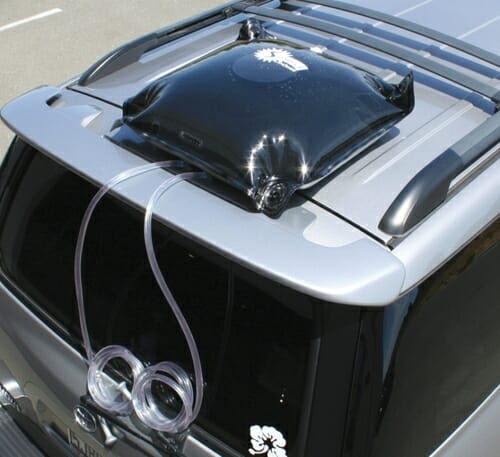 Designed to sit on top of your car, van, RV, Caravan, 4WD or any other vehicle. It lies flat for the water to heat up, and doesn't have to be hung for showering.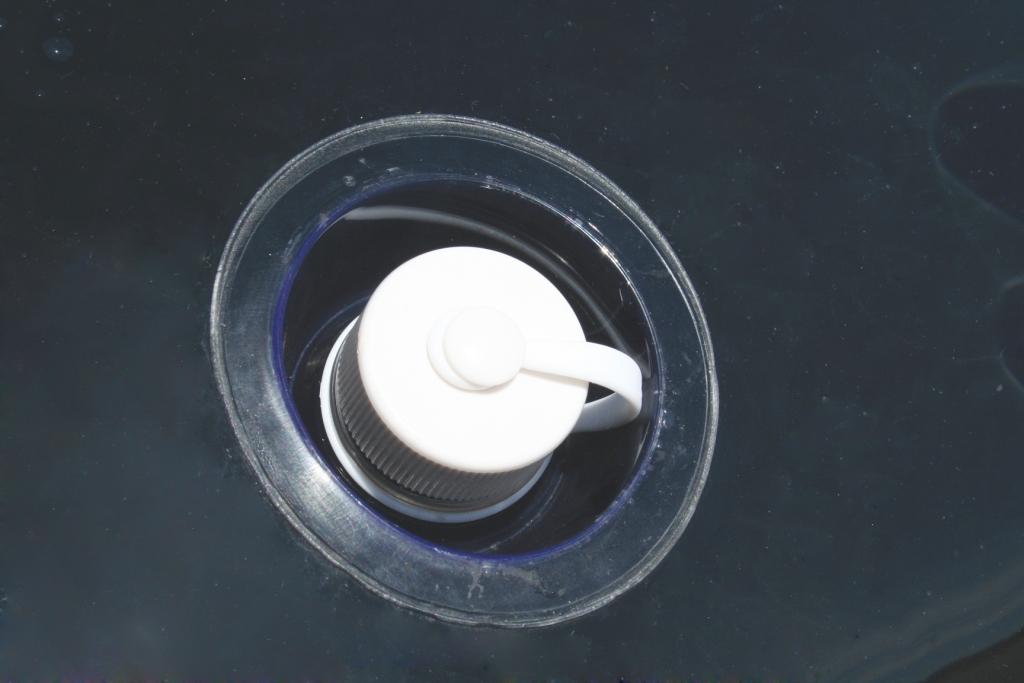 The extra-large filling valve means you can fill up the extra-large roof-top solar shower without getting water everywhere.
The fill valve is rigid with an easy twist-off cap, so it is easy to open and close, even when the shower is full of water.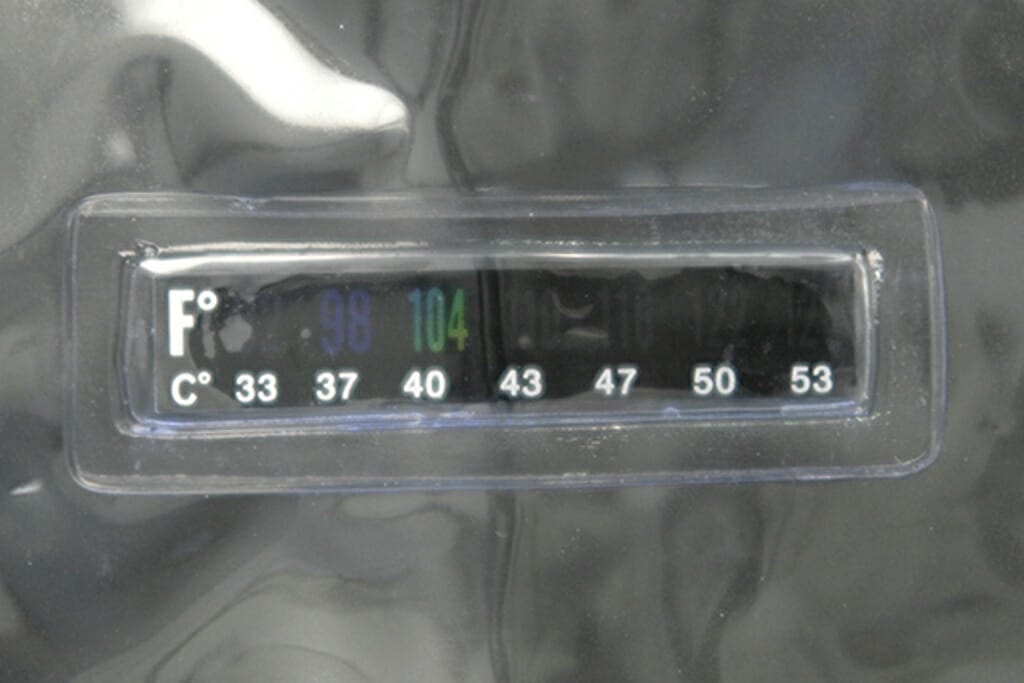 The temperature gauge means you don't have to waste water to feel if the water is hot enough, which means you get more shower timefrom the 38L Extra-large Roof-top Solar Shower.
Brand: Advanced Elements
Shower Capacity: 38L
Number of Persons: 4 or more
Packed Dimensions: 36 x 25 x 8 cm
Weight: 930g
Running Water Time: 10 minutes
Suitable for Hanging:No – suitable for laying on rooftop
Mesh Pockets? No
Mirror Included? No