In stock in our Brisbane warehouse - ships within 1-2 business days.



 12 month warranty
Paddle & Pump included
Paddle & Pump included
Want a compact kayak that is amazing in all kinds of conditions, but can be set up in under 5 minutes? The Flying Solo Kayak Package is like combining a rigid inflatable stand-up paddle board with the already amazing AdvancedFrame inflatable kayak – a match made in heaven! You get a kayak that glides super straight and fast and is quick and easy to set up. The basis of this package is the AdvancedFrame inflatable kayak and the Drop-Stitch Floor. See below for why the AdvancedFrame is a great choice if you are flying solo.
Who is the Flying Solo Kayak Package for?
Paddlers who need (or want) a versatile kayak and
Want to take their dog in paddling

Want a durable kayak for occasional fishing

Want the setting up process to be quick and easy

Want to go on a multi-day expeditions across open ocean

Might be beginners, but want to be able to use correct paddling technique

Are NOT going in Full Whitewater and Whitewater Class III
Here's why this is our bestselling solo kayak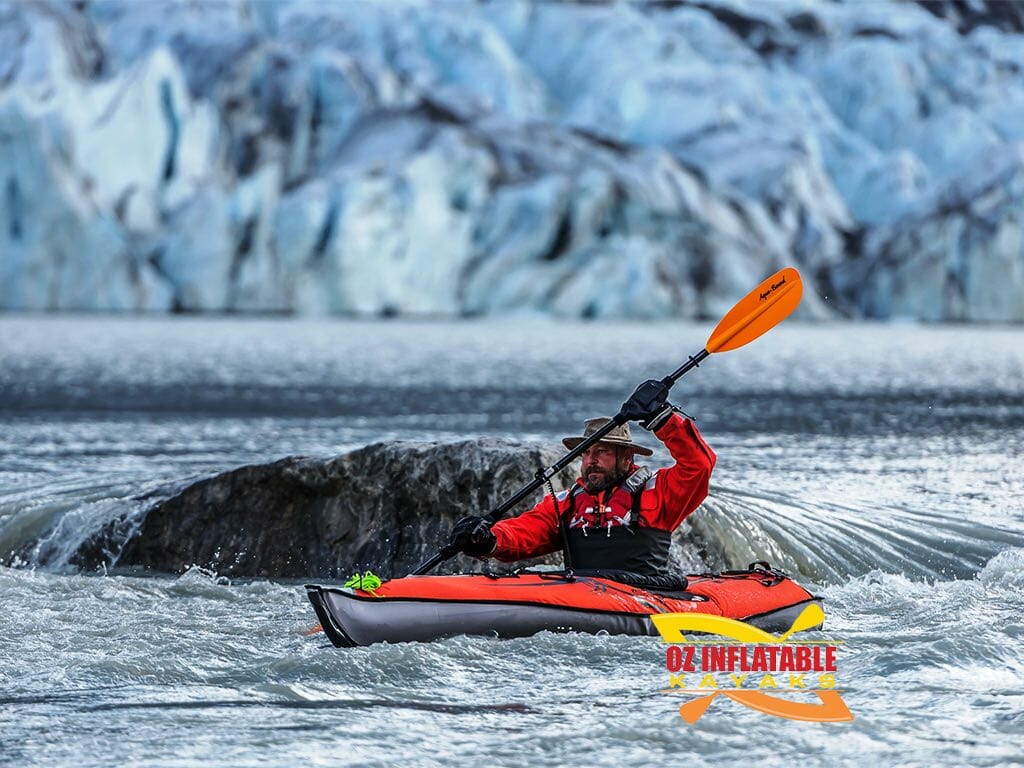 The rigid Drop-Stitch Floor has very little drag in the water, so you can go faster than the regular floor allows.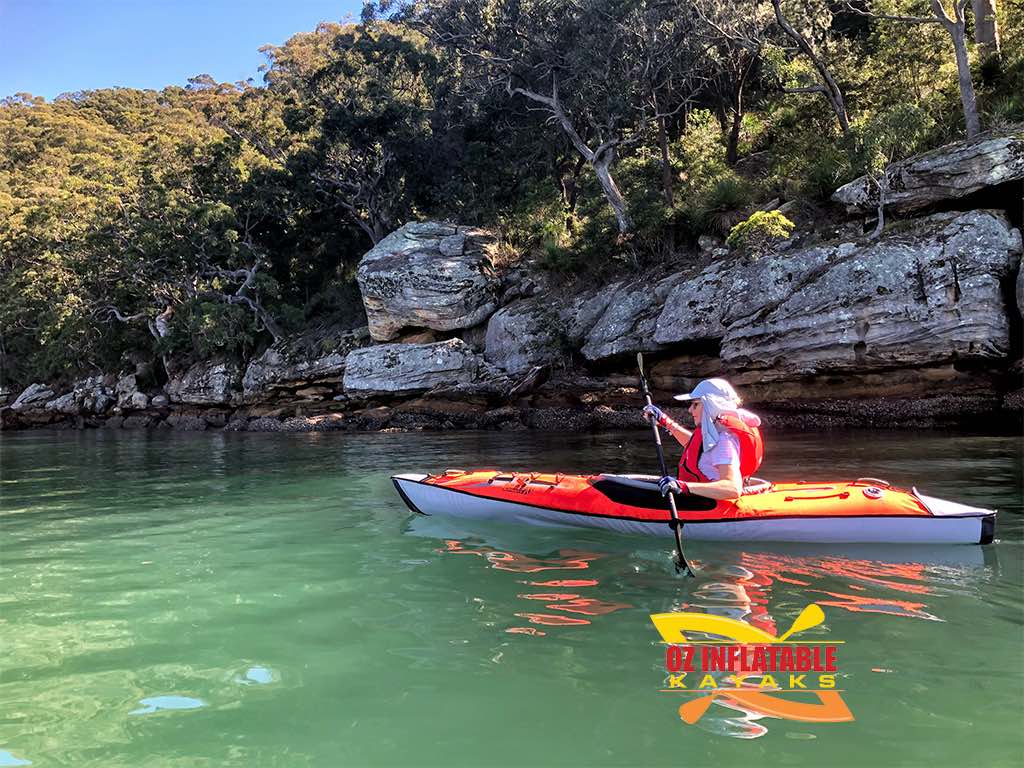 The hard Drop-Stitch Floor creates corners on the hull of the solo kayak, which helps the kayak to glide straight in the water.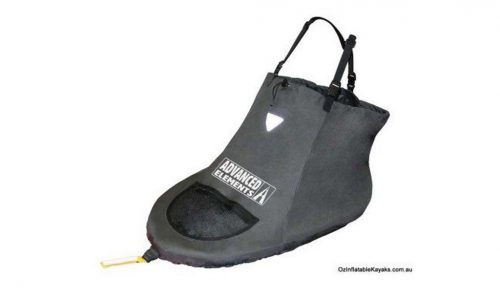 You can take a casual paddle on a flat water, or go fully enclosed with the spray skirt if you are in cold weather or open ocean.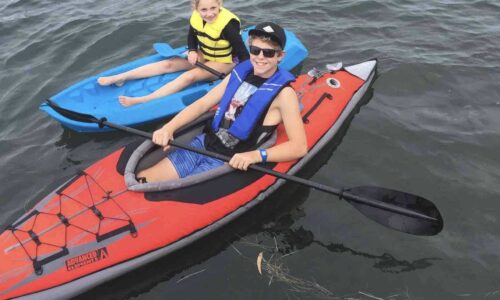 The seat is very supportive for your back. If you want some cushioning under your bum, you can use the regular low-pressure floor, it is nice and soft.

The wide flat hull allows you to relax when you are paddling and the rigid floor is easy to step in and out of.
Let's be clear – the AdvancedFrame kayak is NOT a pool toy!
Advanced Elements have crafted a puncture-resistant inflatable kayak that won't let you down.
I have been paddling the AdvancedFrame range for over a decade now, and I have never had to do a repair.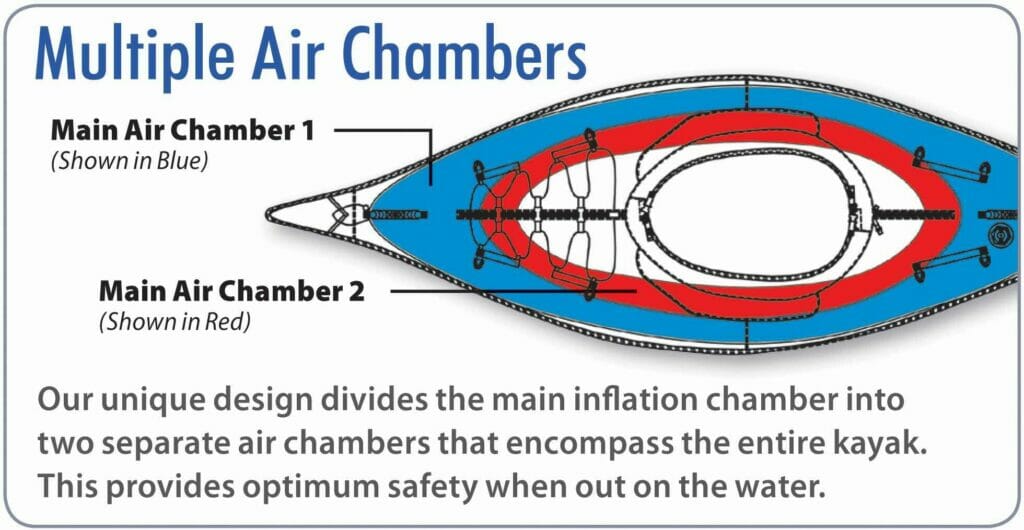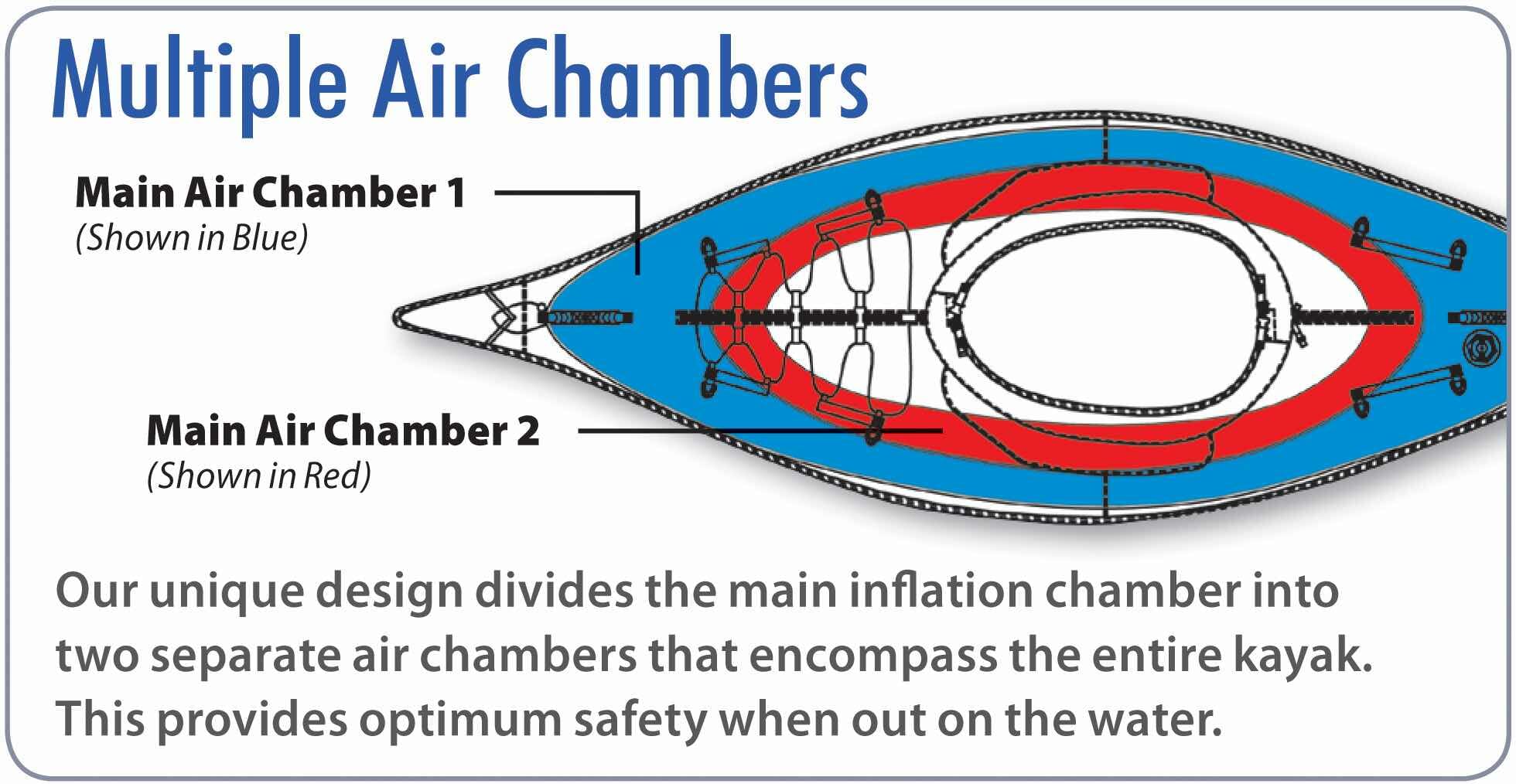 Dual main air chambers for safety – if one chamber of the inner tube is compromised, the other will still function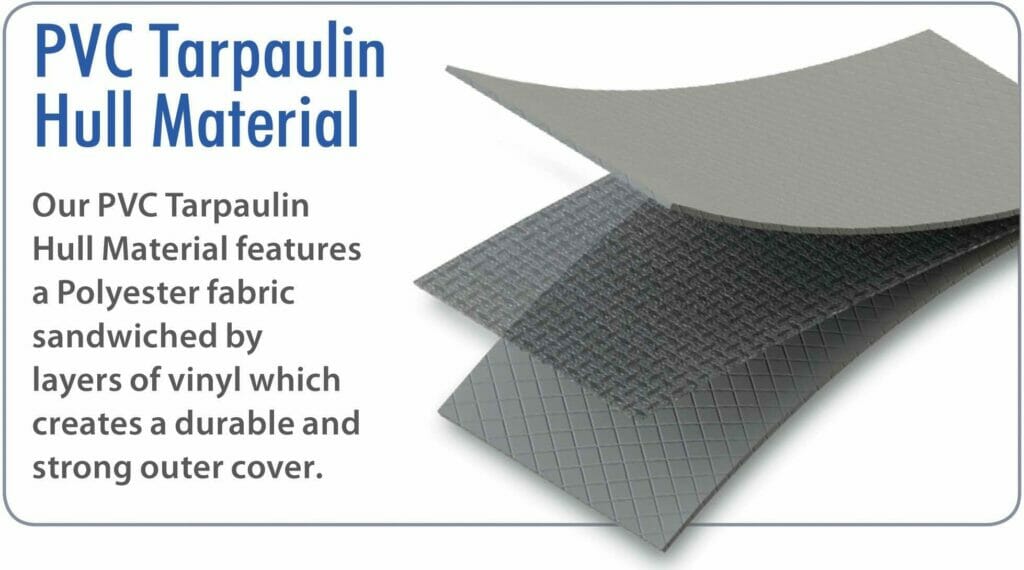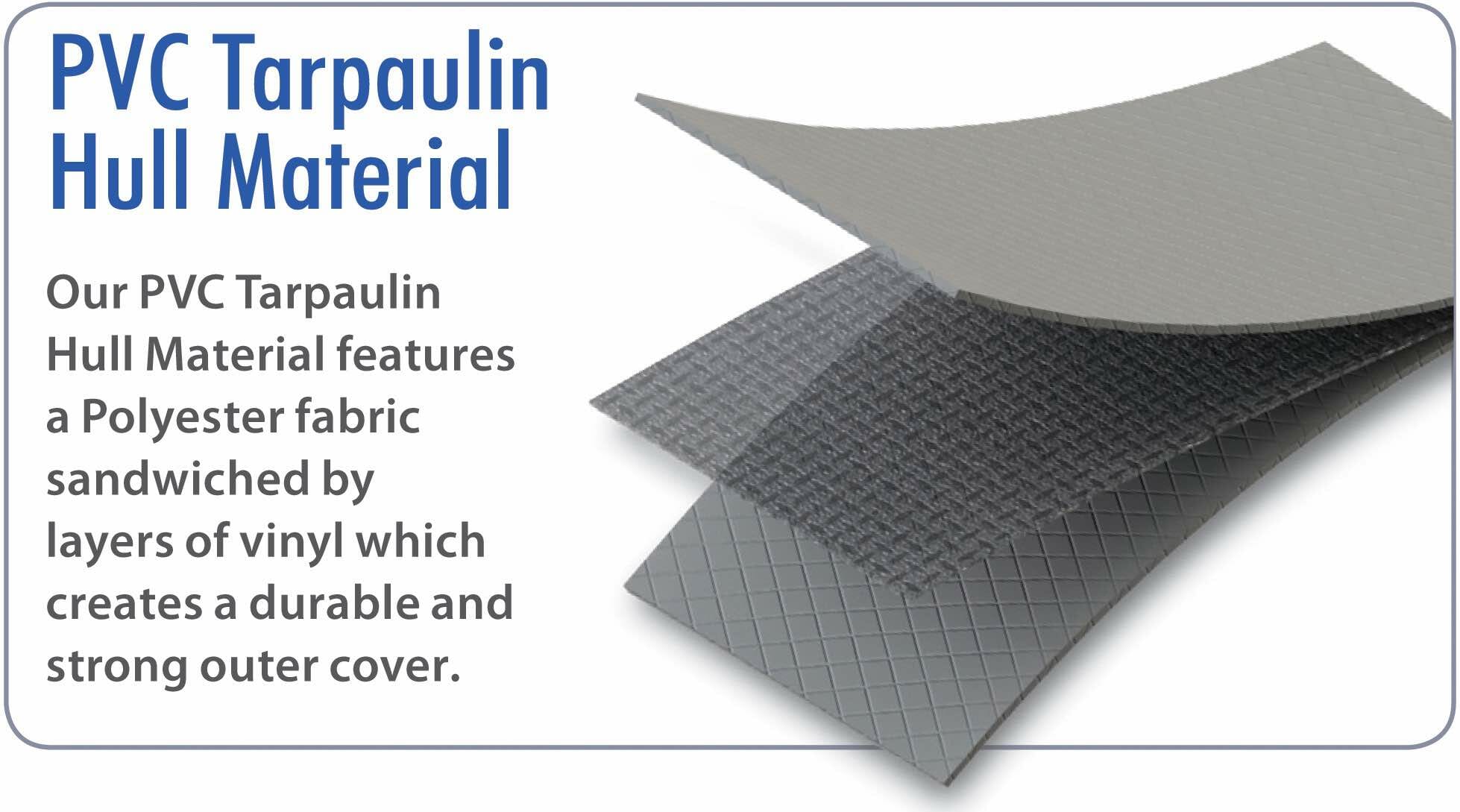 Durable triple layer PVC tarpaulin hull so you don't have to worry about damage on rocks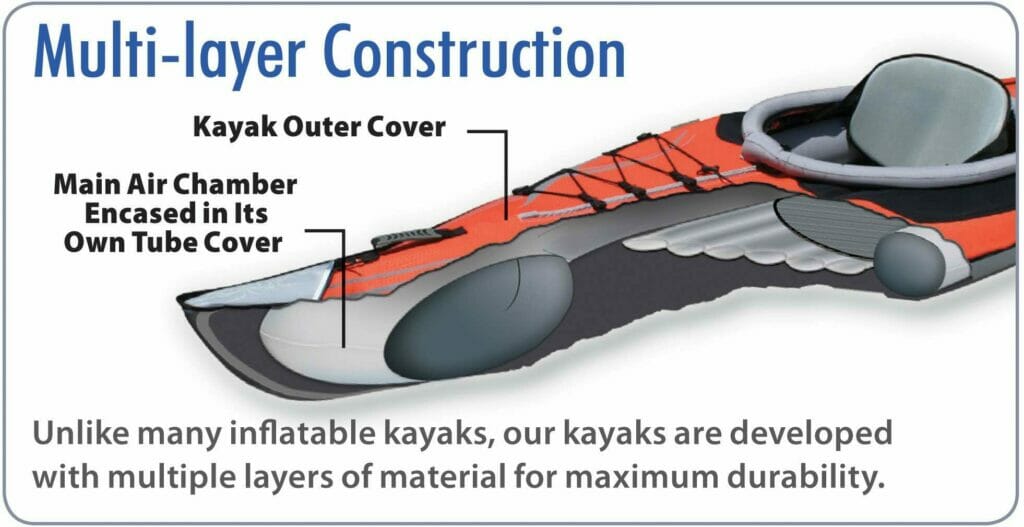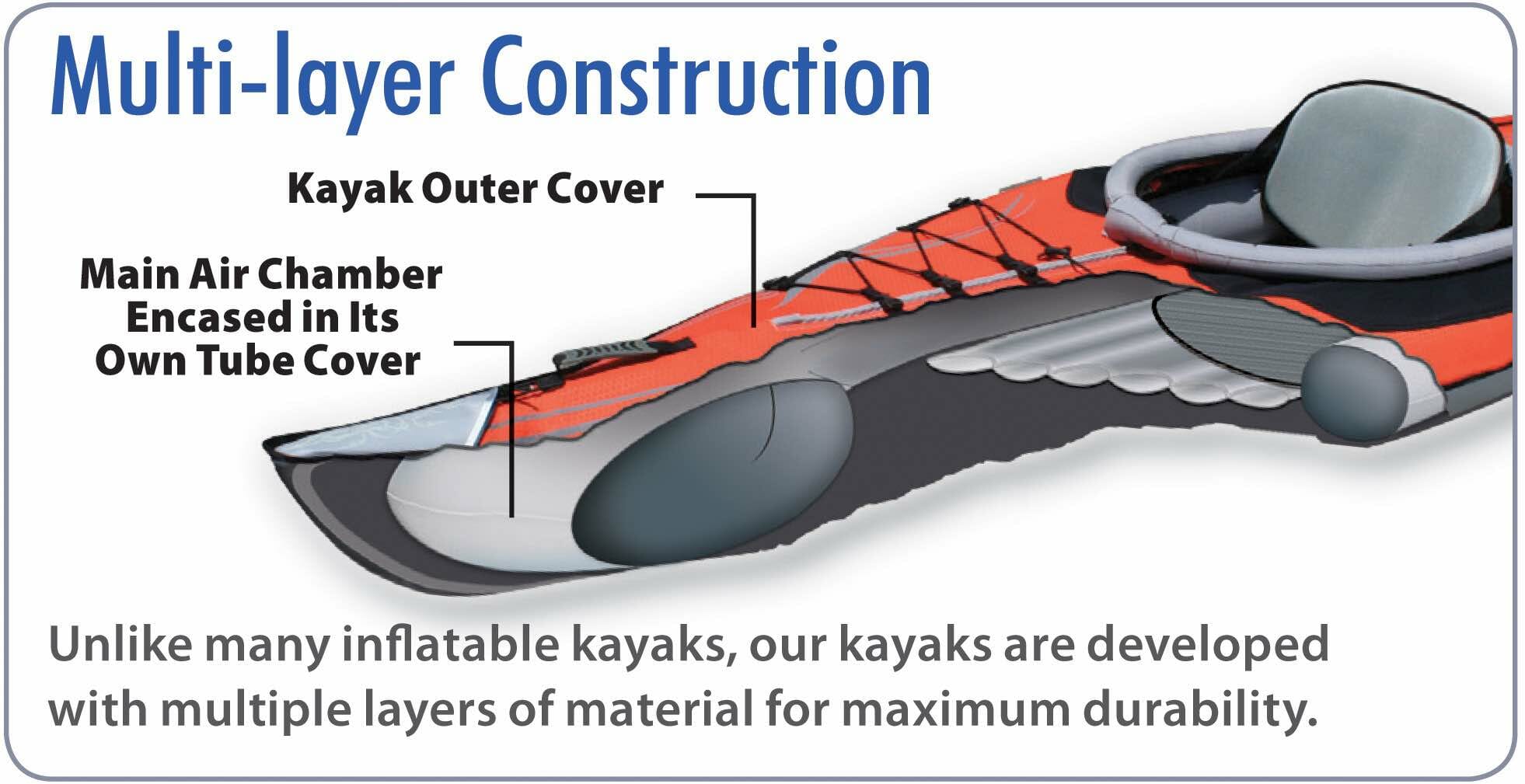 Multi-layer material design for protection of the inner tubes – there is very little risk of puncture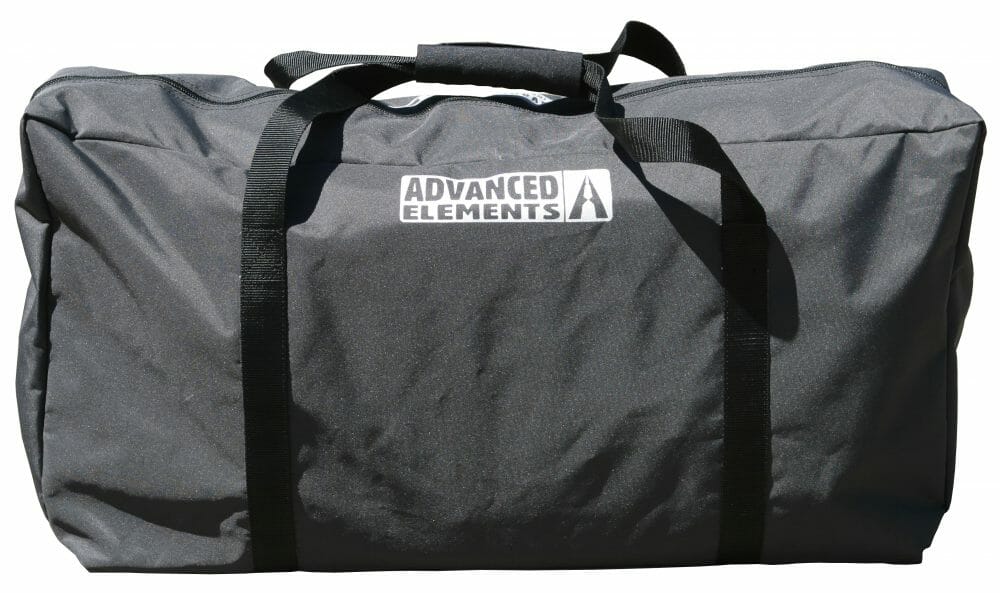 At 16kg, the AdvancedFrame Kayak is very easy to carry and it packs up into a bag for travelling. Or, you can just leave it in your car.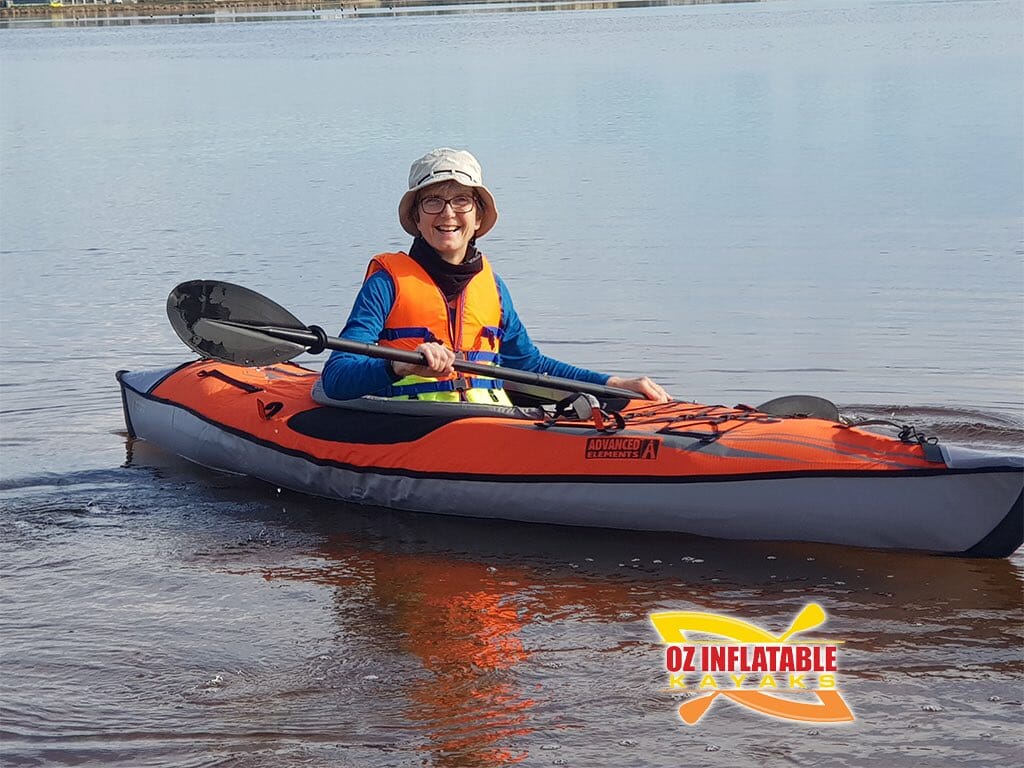 The AdvancedFrame Kayak is a simple (yet ingenious) design that allows you to be out on the water within 5 minutes. The DS floor can remain in the kayak when it is folded up so you just inflate it when you want to use it – no complicated installation required.
AdvancedFrame Kayak Specifications
LENGTH: 10'5″ (3.18m)

WEIGHT: 36 lbs (16 kg)

COLOUR: Red/Gray

BRAND: Advanced Elements

LAKES, BAYS, INLAND WATERWAYS: Yes

COASTAL/OPEN WATER: Yes

SELF-BAILING: No
WIDTH: 32" (81cm)

MAXIMUM CAPACITY: 300 lbs (136 kg)

DEFLATED AND PACKED DIMENSIONS: 32″ x 17″ x 10″ (76cm x 43cm x 25cm)

WARRANTY PERIOD: 12 Months

RIVER CLASS: II

COMPATIBLE WITH RUDDER KIT: Yes

SET-UP TIME: 5 minutes
How to use the AdvancedFrame Kayak
What's included & what to buy
You need to purchase a life jacket at a minimum.
Check out our Fishing Gear section if you want to do some kayak fishing.