"Great service from Emily at Oz Inflatables.
Really easy to get going, right out of the box!
My 1st set-up was pretty seamless and fast.
The large opening is great for easy entry & exit but I have made a custom splash cover to fit, as the larger opening collects more drips, splashes and rain, and the cover helps reduce sun on my legs.
I live near the water in Hervey Bay, so there is a light chop and swell (up to 0.5 M) on the sheltered waters of the bay.
The AdvancedFrame Sport handles the bay conditions well, but I recommend fitting a "backbone" for improved tracking and rigidity in coastal conditions.
I bought the inflatable foot brace option also, and I wouldn't be without it for comfort and support.
This kayak has heaps of space for gear on and within the boat, and I even carry a collapsible wheel kit onboard for the run to/from the car."
– Peter
The Inflatable Foot Brace is super easy to inflate (I don't use the pump)!
Wouldn't want to paddle without it.
The Touring 4-Part Kayak Paddle is easy to assemble.
Very sturdy and light.
Love that they pack down into 4 short lengths, so they easily pack in the bag with the kayak.
The Double Action Hand Pump wth Gauge is surprisingly efficient little pump.
The gauge is essential.
Sadly, lost 1 star only because it was unclear on the site that this is the ONLY pump on the market that has a compatible connection with the unique Advanced Elements spring valve.
So, after receiving my kayak, I had to place a 2nd order, pay postage, and wait again before I could use my awesome kayak!
I had my maiden voyage in the AdvancedFrame Sport Kayak this morning. It was great. I didn't even mind getting drenched in a coastal squall! 😁
I've included some pics of the adjustable/collapsible wheel system I designed for it, to work with both the pack and the kayak.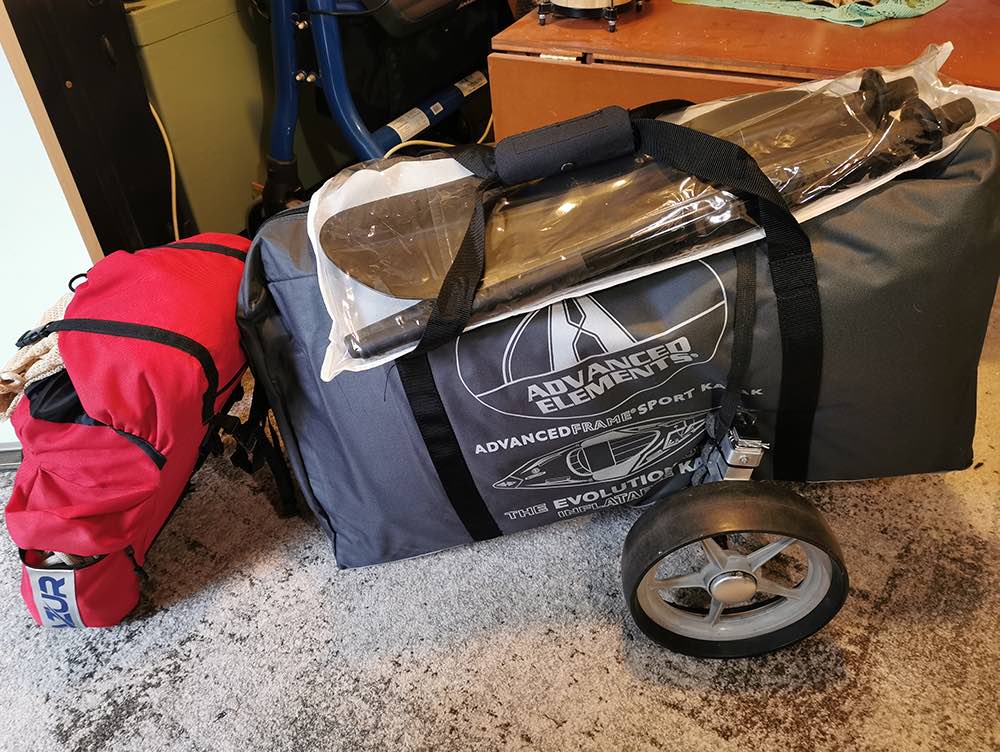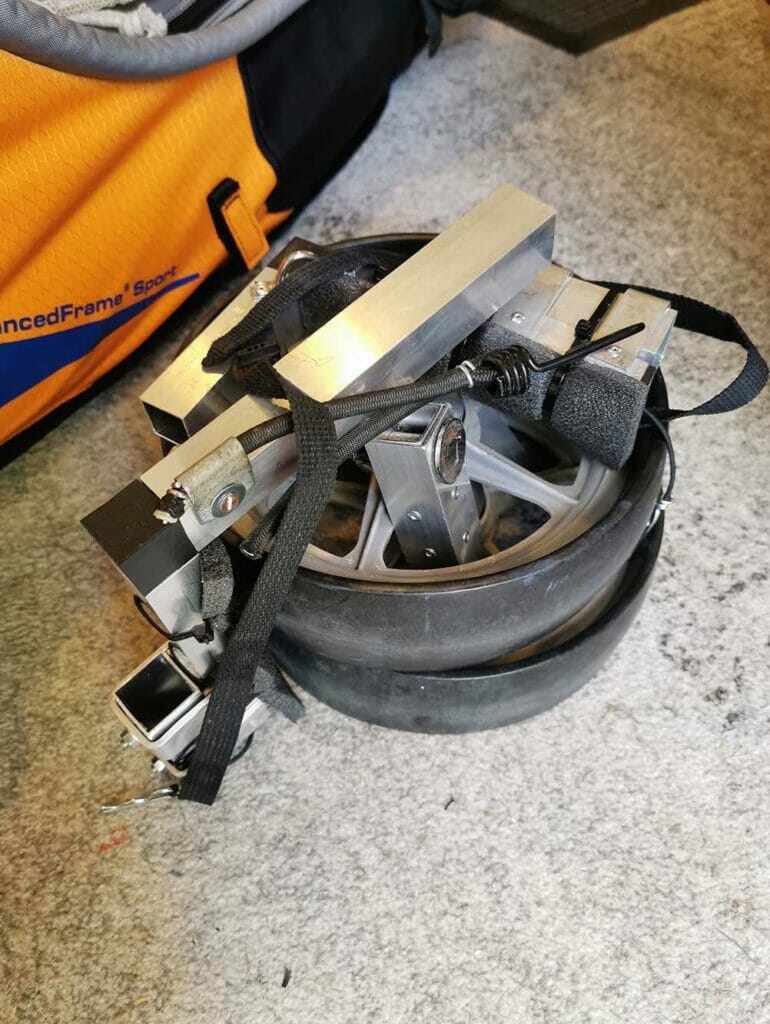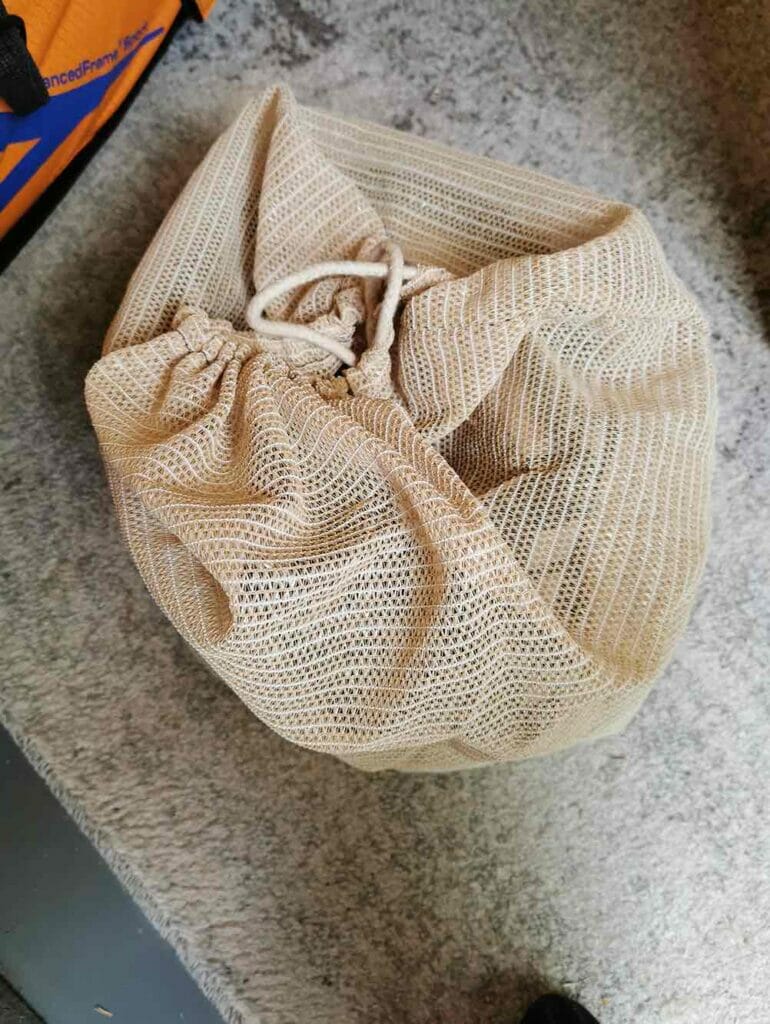 When I arrived, the rising tide was out 200m, so I rolled the pack out there.
When I returned, the tide was in to 20m, so I rolled the wet kayak back to the grass, near the car.