On this glorious Sunday, we launched the inflatable kayaks next to the swimming area on the south side of Currumbin Creek.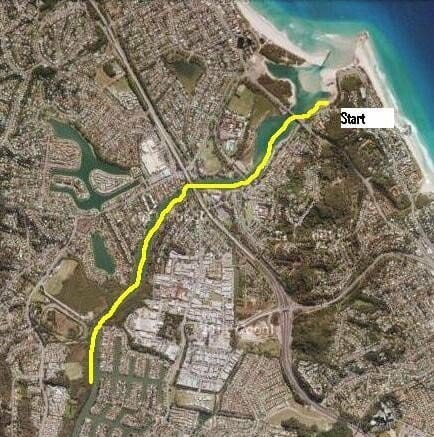 This close to the ocean, the sand is white and the water is crystal clear blue.  Absolutely stunning.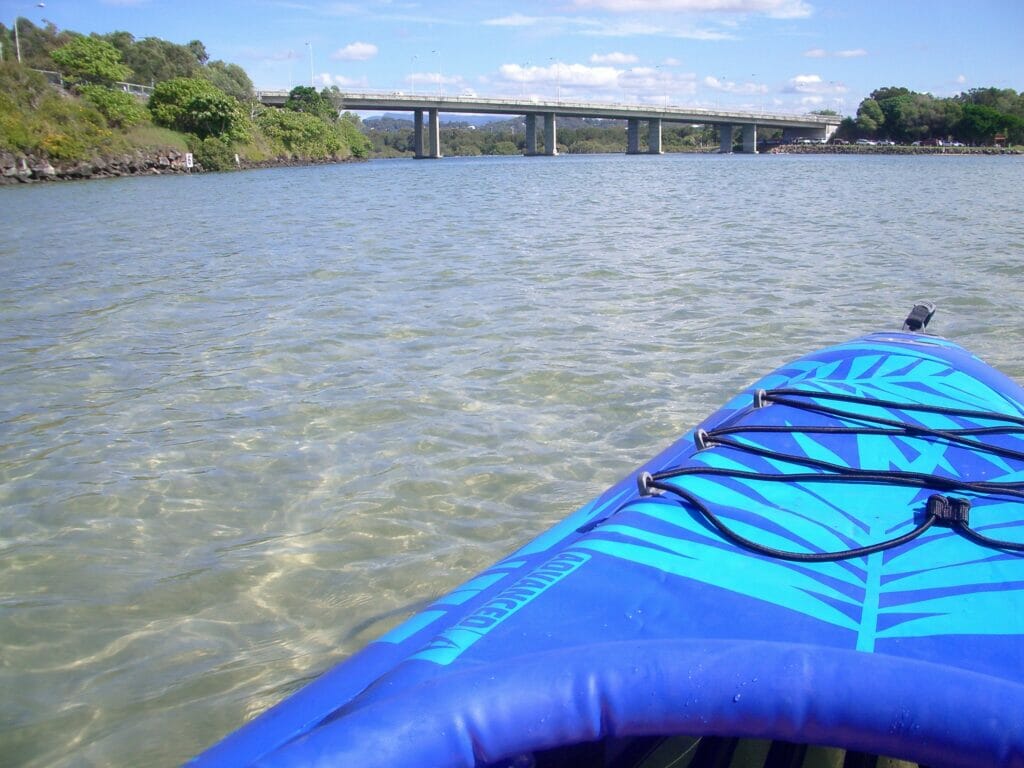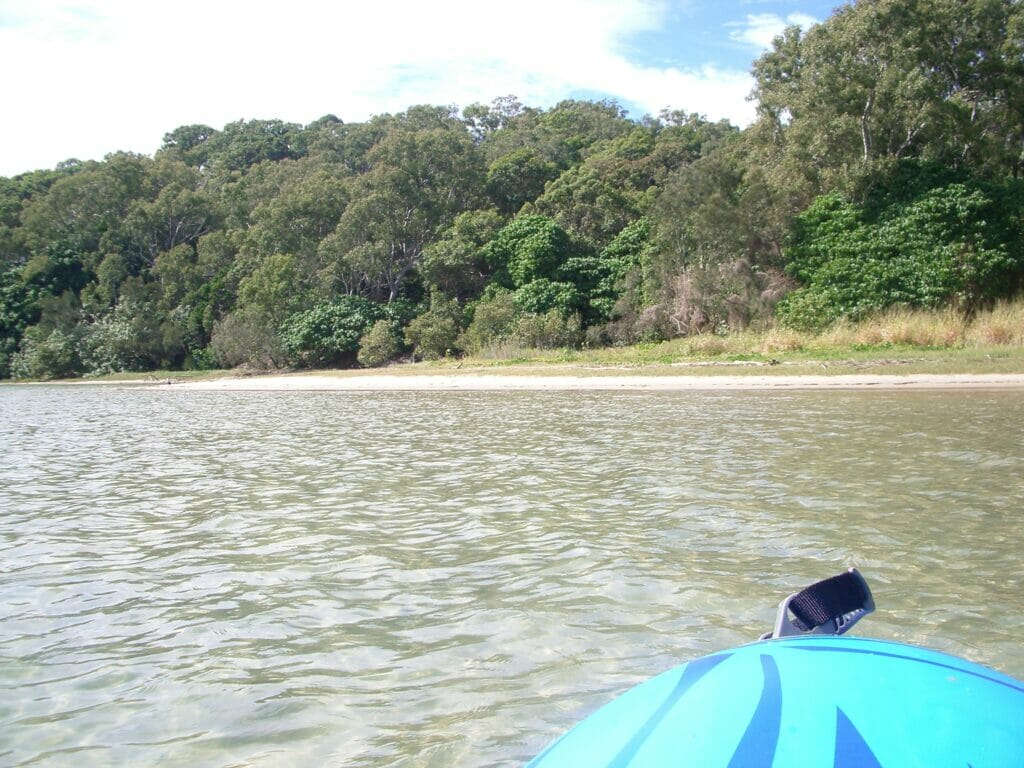 I was astonished at the number of people out having fun on kayaks and stand up paddle boards.  Looks like I might be having some fun myself …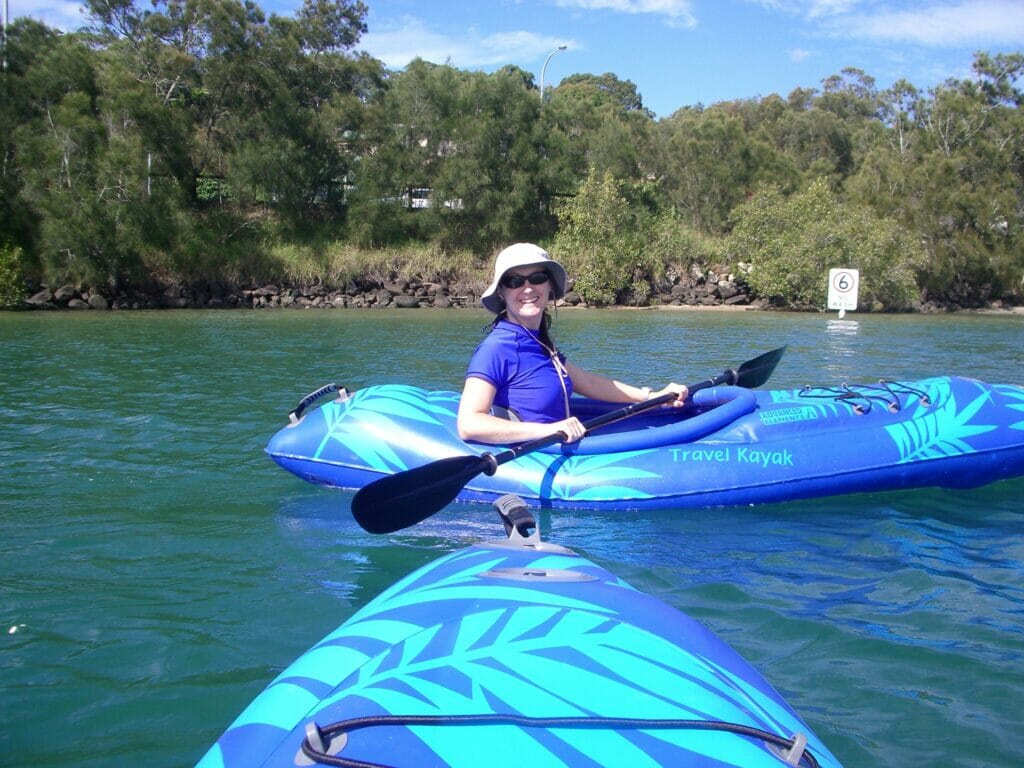 It's mostly a 6 knot area, so we didn't encounter any water skiers or tubers, just some leisurely fishing boats.
As we meandered upstream, the creek became more of a mangrove estuary.  I was amazed by how much of the creek was natural mangrove habitat.  It was actually a shock when we came across the Currumbin Waters canals, it felt like we could have been miles away from civilisation.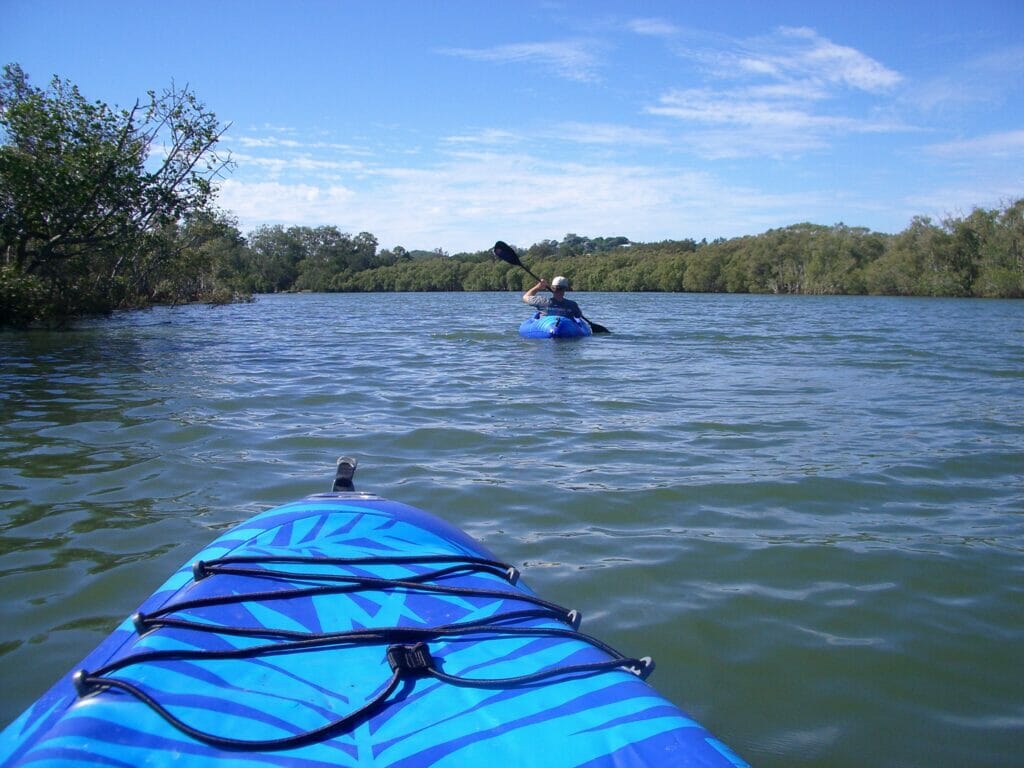 After a relaxed paddle upstream, I thought we would have a nice drift downstream with the outgoing tide.  Unfortunately, the high tide was not very high so the outgoing tide was weak, and the sea breeze picked up significantly, so the last half a kilometer was a battle.
Overall, a wonderful kayaking experience and a very beautiful area.
Sound like fun? It IS fun, but only if you get the RIGHT kayak for you.