On the way home from a camping trip, we stopped at Lake Maroon (QLD) for a paddle in our inflatable kayaks.
Yes, we managed to fit all our camping gear plus 2 kayaks into a Corolla hatch…
Access was easy – there is a boat ramp in good condition with plenty of parking available.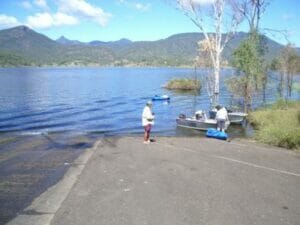 The mountain views were beautiful … I think this is Mount Maroon in the background.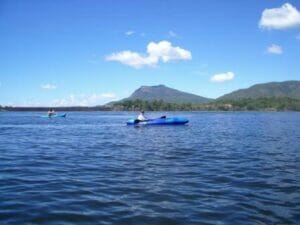 Or maybe this is Mount Maroon? Who knows. The Great Dividing Range offers plenty of stunning views, no matter what the mountains are called!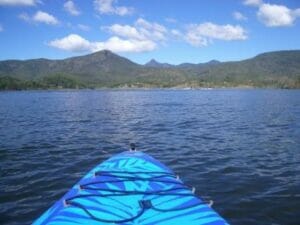 The dam is quite full, so we found ourselves kayaking through trees and bushes.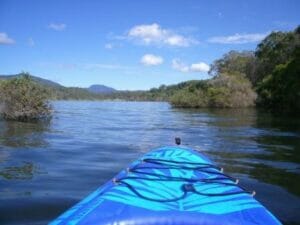 And it was around about here where we found ourselves face to face with some cows. So we hung out with them for a while, just taking in the vibe.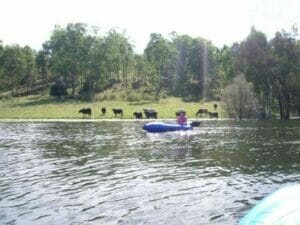 I love the eeriness of paddling through old dead trees. It's like a graveyard.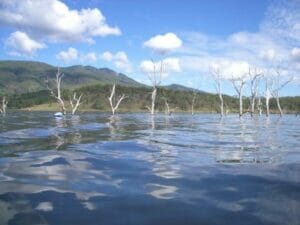 We let the kayaks dry off whilst we had some sausages in the picnic shelter near the boat ramp.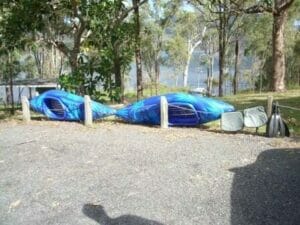 What a lovely lake! I would definitely recommend a paddle on Lake Maroon, but watch out for the power boats on weekends.
If this is the kind of kayaking that sounds awesome to you, the first step is to find out which kayak is right for you. Want to know if the AdvancedFrame Inflatable Kayak is right for you?