"Buying my fabulous AdvancedFrame Sport Kayak has given me freedom and independence.
No more stressing about moving, loading, carrying or waiting for someone to help me.
As a disabled person, independence is very important to me.
Everything you said about the AdvancedFrame Sport Kayak is true.
It's portable, light, tough and sits very securely on the water.
I keep my kayak in my car and I can be on the water in minutes.
I highly recommend this kayak.
I love my kayak."
– Amanda
Kayaking at Coila Lake
If you want to go kayaking at Coila Lake, here is the map where Amanda paddled: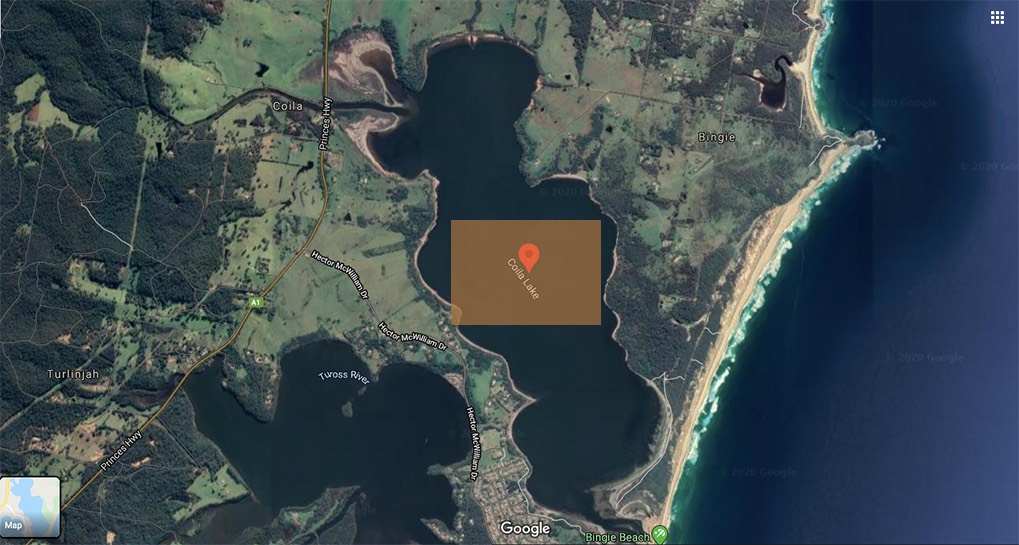 It's a super-lightweight kayak
It's nice and compact – a great kayak for travelling
The high-backed seat is very comfortable and supportive for her back
It's very durable – she didn't have to worry about submerged obstacles
It's a delight to paddle! Cuts through the water with a wonderful glide.
BUT, it might not be the right kayak for you.
It's a lot of money down the drain if you get the wrong model, so it's worth asking for my advice!
Get your FREE personalised kayak recommendation NOW!
About Oz Inflatable Kayaks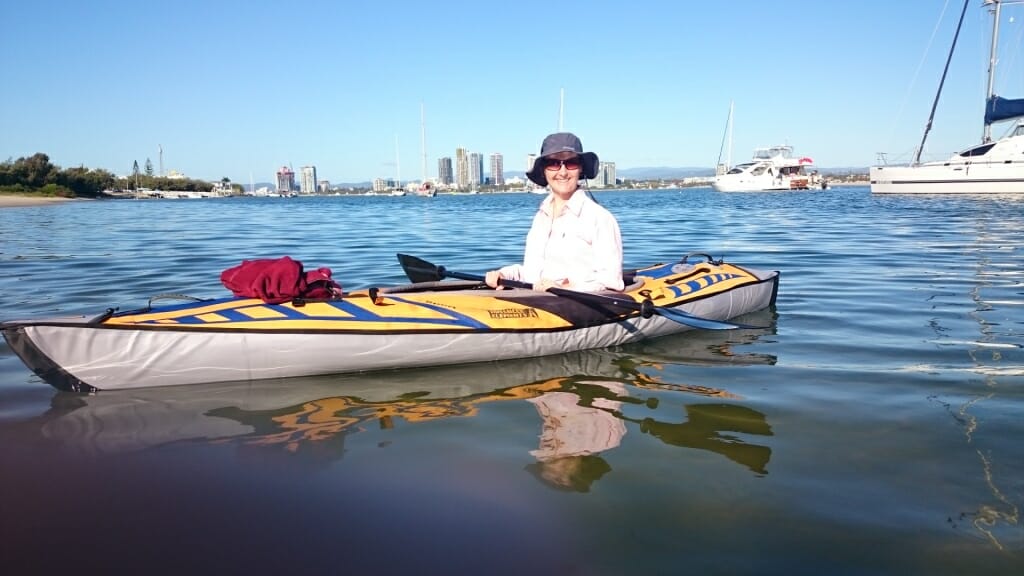 Hi, my name is Emily and over a decade ago I thought to myself "gee, I would really love to go kayaking … if only I had a big strong butler to help me get a kayak on and off roof racks. Oh, and several thousand dollars for the kayak and the roof racks (not to mention the cost of the butler)".
To find a way to go paddling without a heavy hard-shell kayak, I started looking into inflatable kayaks. But I did NOT want a pool toy.
The Advanced Elements range of inflatable kayaks really blew me away (excuse the terrible pun).
I realised that the quality was not just about durability, it also meant that the kayaks were comfortable and easy to paddle straight and fast.
It just so happens that I was also looking for a business opportunity at the same time…
Nowadays I specialise (and delight) in selling Advanced Elements inflatables to all kinds of people in Australia.
I know the range so well that I do personalised recommendation videos to help people choose the right kayak.
It's a no-obligation service that I enjoy doing AND it helps me in the long run because my customers that get a recommendation get the right kayak, first time. They are HAPPY customers!
So if you are even vaguely thinking about kayaking, get in touch or get your FREE personalised kayak recommendation now.
Click HERE to get your FREE personalised kayak recommendation
Enjoyed this story about Amanda kayaking at Coila Lake?